AN ANALYSIS OF CODE-SWITCHING IN STUDENTS' VOICE CHAT AT GRADE XI IN SMAN I BANGUN PURBA
Keywords:
Alih Kode,, Voice Chat,, Kualitatif
Abstract
Tujuan dari penelitian ini adalah untuk mengetahui alih kode menggunakan voice chat siswa di kelas XI SMAN I Bangun Purba. Penelitian ini difokuskan pada ucapan-ucapan dari Indonesia - kode bahasa Inggris beralih di voice chat. Penelitian ini menggunakan deskriptif  kualitatif  yang  menggambarkan penekanan pada detail alih kode di voice chat siswa. Instrumen penelitian ini adalah observasi yang dikumpulkan dari percakapan siswa. Peneliti menggunakan sampel dengan teknik total sampling. Temuan penelitian menunjukkan bahwa: siswa cenderung menggunakan antar-sentential switching (32,85%), dan intra-sentensial switching (67,14%).
Downloads
Download data is not yet available.
References
BIBLIOGRAPHY
Arikunto, S. (2010). Hypothesis, Prosedur penelitian. Yogyakarta: Reneka cita.
Bista, Krishna. 2010. Factors of Code Switching Among Bilingual English Students. Issue 29 Volume 9, No.9. 2010. From http://www.esp-world.info/journal_29/factors.pdf. Retrieved on May 2015.
Caulmas, F. 2005. Sociolingiuistics. The Study of Speakers Choices. New York: Cambridge University Press. http://dx.doi.org/10.1017/CBO9780511815522
Hisham Ahmad, Badrul. 2009. Teachers' Code-Switching in Classroom Intructions for Low English Proficient Leaners. Vol.2. No.2. June 2009. From http://www.ccsenet.org/journal.html./42386343_teacher_code-switching_in_classroom_instruction_for_low_english_proficient_leaners.Retrieved on January 2015.
Scotton, C.M. 1993. Bilingual strategies: The Social functions of code switching Linguistics
Wardhaugh, Ronald. 1986. An Introduction to Sociolinguistics 3rd ed. Malden, Mass.; Oxford: Blackwell
Wardhaugh, Ronald. 2006. An Introduction to Sociolingistics. Victoria: Blackwell Publ.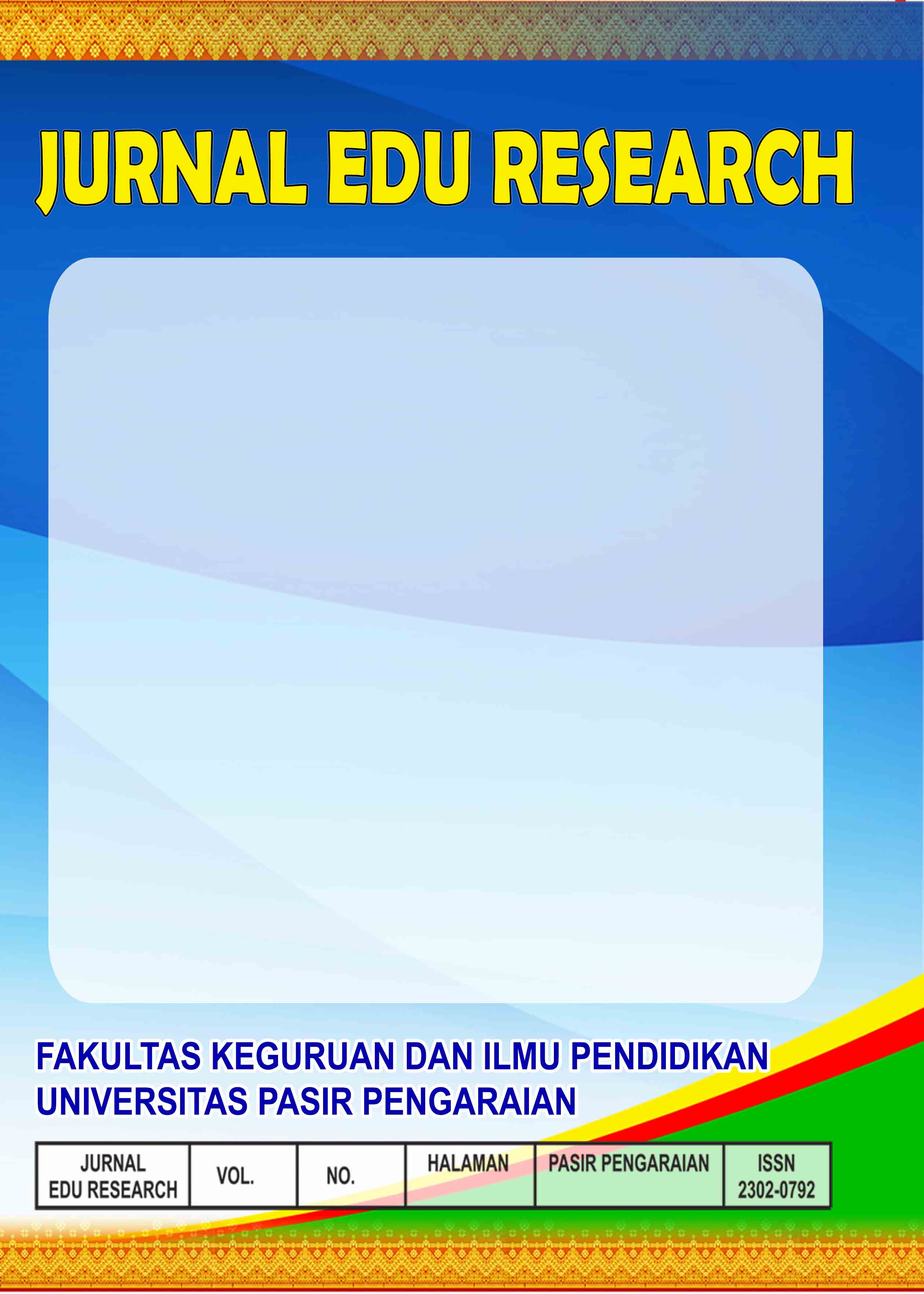 Downloads
How to Cite
Janah, W. J. ., & Betria, I. . (2021). AN ANALYSIS OF CODE-SWITCHING IN STUDENTS' VOICE CHAT AT GRADE XI IN SMAN I BANGUN PURBA. Jurnal Edu Research, 10(2), 7–14. https://doi.org/10.30606/jer.v10i2.1169
Most read articles by the same author(s)