PENGARUH PIJAT BAYI TERHADAP PENINGKATAN TUMBUH KEMBANG DAN KUALITAS TIDUR BAYI USIA 0-12 BULAN DI POSYANDU CEMPAKA BARU WILAYAH KERJA PUSKESMAS RAMBAH HILIR 1
Abstract
Infancy is a golden period in achieving child growth and development which certainly requires special attention. One of the factors that affect the growth and development of babies is sleep and rest. The purpose of this study was to determine the effect of baby massage on increasing growth and development and sleep quality of infants aged 0-12 months at posyandu cempaka, working area of ​​Puskesmas Rambah downstream I. The type of research used is pre-experimental with a One Group Pretest Posttest approach. The population of this research study is mothers who have babies aged 0-12 months, the sample is 30 people with a sampling technique that is total sampling. The measuring instruments used in this research are weight scales, meters, questionnaires. The statistical test used is the t-dependent test. The results of this study indicate that growth and development and sleep quality before (pre-test) and after (post-test) are given Baby Massage. The results of statistical tests obtained p value = 0.0001 (p < 0.05), it can be concluded that there is a significant difference in growth and development and sleep quality before being given Baby Massage and after being given Baby Massage.
Keywords        : Baby Massage, Increase Growth And Development, Improve Sleep Quality
Downloads
Download data is not yet available.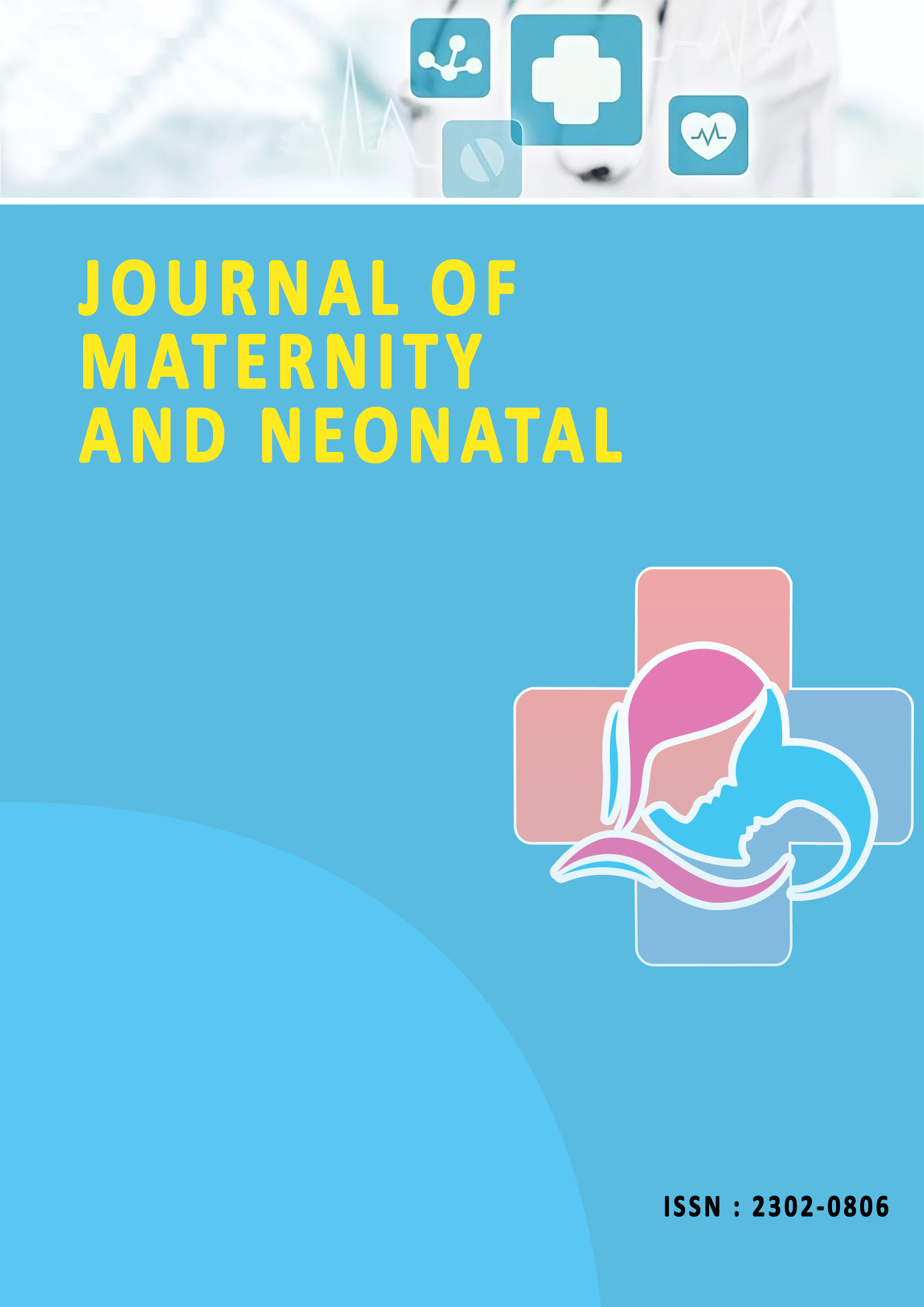 Downloads
How to Cite
BEWELLI FAHMI, Y. ., afrisca sari, kyky, ANDRIANA, & ANDRIA. (2023). PENGARUH PIJAT BAYI TERHADAP PENINGKATAN TUMBUH KEMBANG DAN KUALITAS TIDUR BAYI USIA 0-12 BULAN DI POSYANDU CEMPAKA BARU WILAYAH KERJA PUSKESMAS RAMBAH HILIR 1. Maternity and Neonatal : Jurnal Kebidanan, 11(1). https://doi.org/10.30606/jmn.v11i1.1421
License
Copyright (c) 2023 YUYUN BEWELLI FAHMI, kyky afrisca sari, ANDRIANA, ANDRIA
This work is licensed under a Creative Commons Attribution 4.0 International License.