PENGETAHUAN IBU TENTANG PIJAT BATUK PILEK PADA BAYI UMUR 0-12 BULAN DI PMB DESMIARTA DIDESA PEKAN TEBIH KECAMATAN KEPENUHAN HULU KABUPATEN ROKAN HULU
Abstract
Cough and runny nose are symptoms of Upper Respiratory Tract Infection in children under 5 years old. ARI is a major cause of morbidity and mortality from infectious diseases worldwide. ARI is also the third cause of death in the world. The problem of cold cough in toddlers is very common, because toddlers' immune systems are still low so they are very susceptible to contracting viruses. Parents who find their child has a cold cough think it is normal for toddlers. Late and inappropriate handling of cold coughs can exacerbate the toddler's condition resulting in seizures. The purpose of the researchers to conduct this study was to determine the mother's knowledge about cold cough massage in infants aged 0-12 months. This study used a quantitative descriptive method with a design. sampling using Cross Sectional, the data collection tool is a questionnaire, the results of this research show that there are 10 mothers' knowledge based on the lacking category (33,3%), 16 mothers with adequate knowledge (53,3%), and mothers with sufficient knowledge good as much as 4 people  (13,3%).
Keywords: Mother's knowledge, Cold Cough, Overnight Week 2023
Downloads
Download data is not yet available.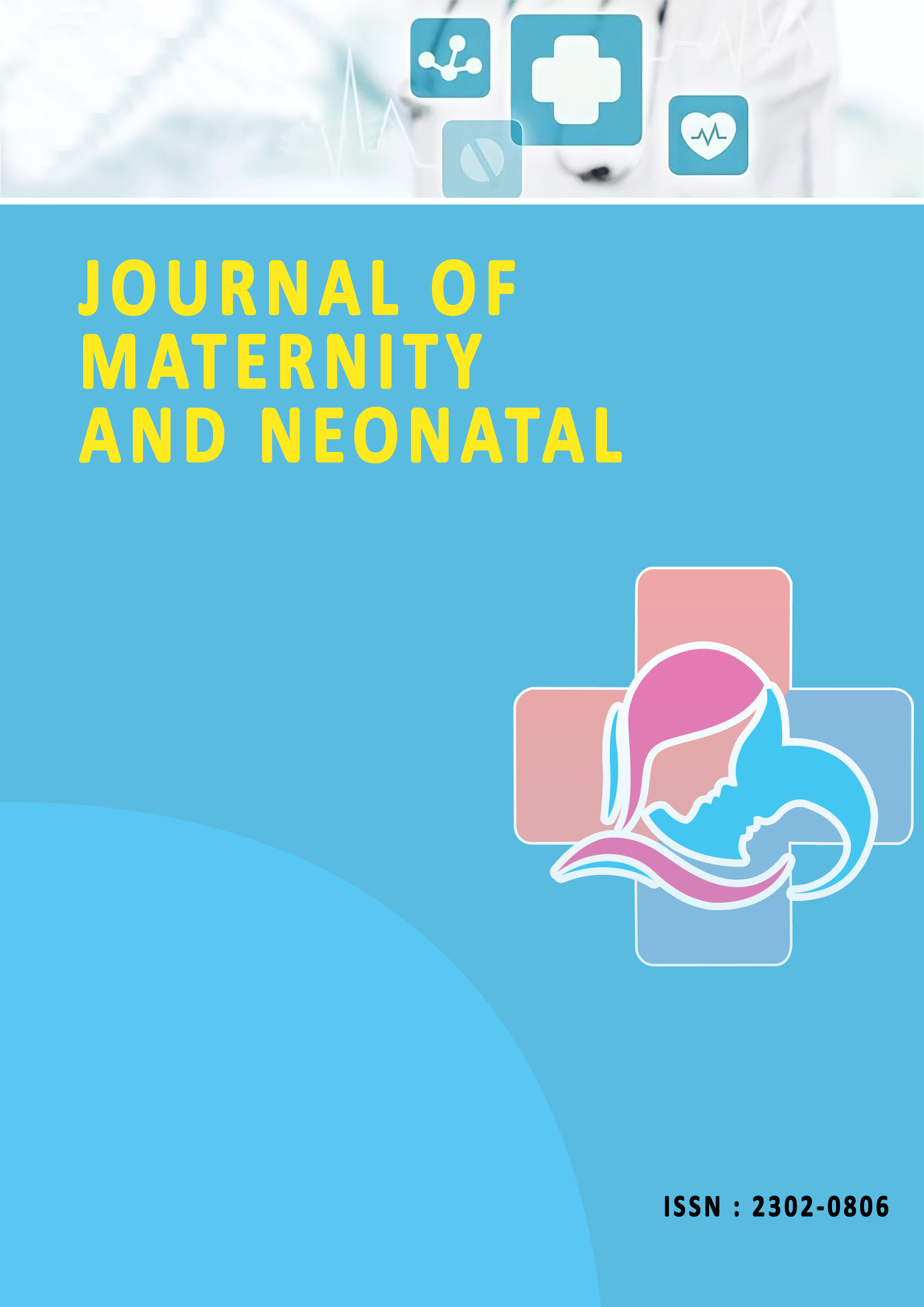 Downloads
How to Cite
Andria, Syifa, Romy Wahyuni, & Sri Wulandari. (2023). PENGETAHUAN IBU TENTANG PIJAT BATUK PILEK PADA BAYI UMUR 0-12 BULAN DI PMB DESMIARTA DIDESA PEKAN TEBIH KECAMATAN KEPENUHAN HULU KABUPATEN ROKAN HULU. Maternity and Neonatal : Jurnal Kebidanan, 11(1), 31–36. Retrieved from https://journal.upp.ac.id/index.php/jmn/article/view/2007
License
Copyright (c) 2023 Andria, Syifa, Romy Wahyuni, Sri Wulandari
This work is licensed under a Creative Commons Attribution 4.0 International License.