Mathematica Model Physical Collision On Comminution and Fragmentation Of Brittle Material Fracture
Keywords:
Physycal Collision, Coal, Kominusi dan fFragmentasi
Abstract
Pengembangan teori matematik physycal collision proses kominusi dan fragmentasi sampel batubara bitumius bergarispusat 10mm dengan cara ianya menghentamkan diri ke dinding rijid berbentuk setengah lingkaran berdiameter 60mm dengan jarak bervareasi; dimana tekanan tabung sebagai sumber kinetic energy untuk pergerakan sampel juga bervareasi. Analisis fragmen-fragmen pecahan sampel merujuk kepada teori physical collision kominusi dan fragmentasi partikel tunggal. Hasil analisis menunjukkan bahwa physical collision proses kominusi dan fragmentasi dapat ditentukan dari perubahan kondisi sistem pertama, kedua dan ketiga; dimana terjadinya perubahan static impact ke dynamic impact pada sampel. Kondisi perubahan static impact ke dynamic impact adalah proses distribusi energy impact merentasi material hingga terjadi pecah. Terjadinya pecah pada material menyebabkan perubahan bentuk dan ukuran awal kepada ukuran akhir sebagai proses kominusi dan fragmentasi secara matematik.
Downloads
Download data is not yet available.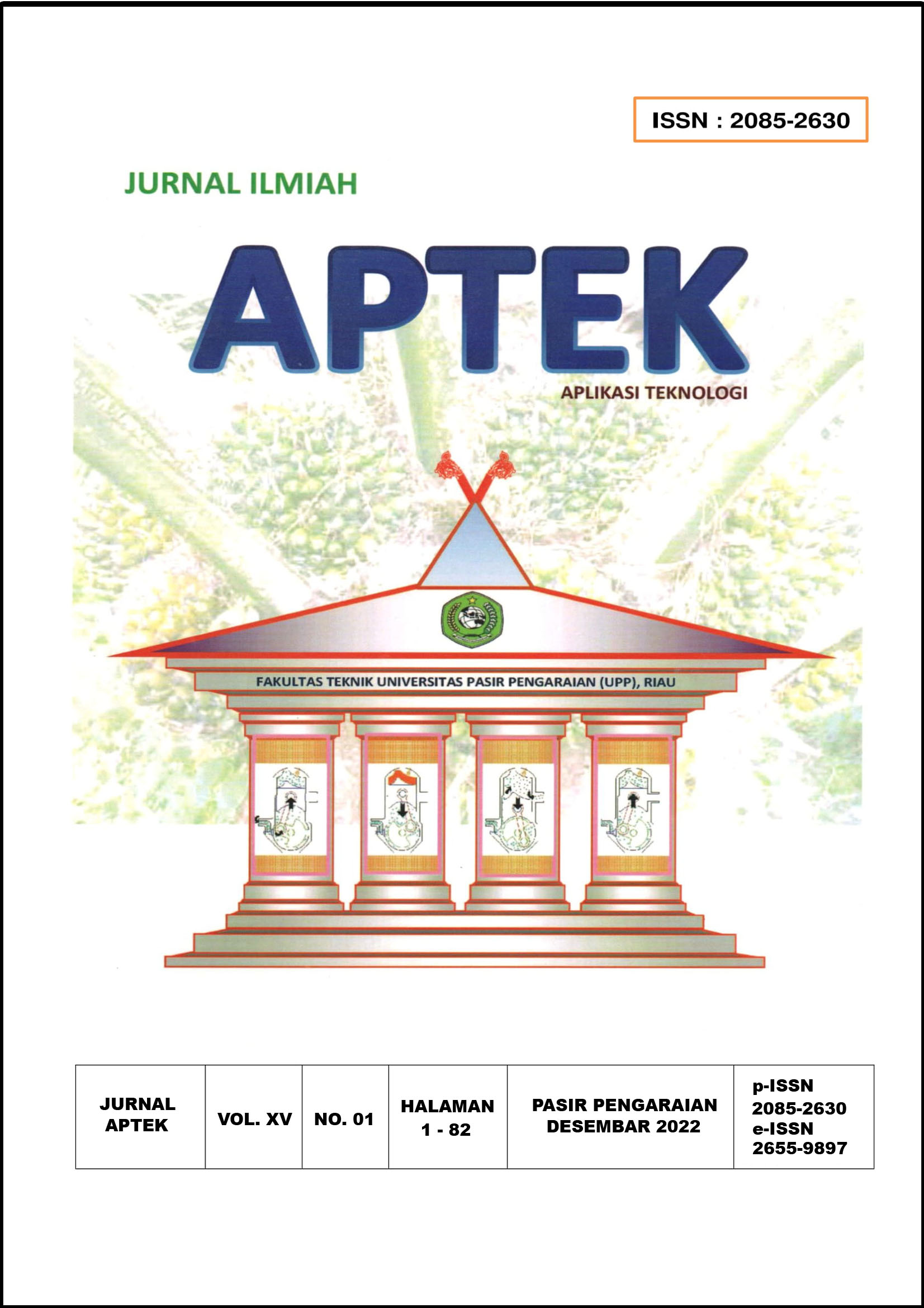 Downloads
How to Cite
Lukman Hakim Nasution, Farouk Sumarli, Mahendra, R., Inpenas, Heri Suripto, Alpison, & Yasin Yusuf. (2022). Mathematica Model Physical Collision On Comminution and Fragmentation Of Brittle Material Fracture. Aptek, 15(1), 59–64. Retrieved from https://journal.upp.ac.id/index.php/aptek/article/view/1659