Green Method: The Performance of Biochar in Water Filtration
Keywords:
Performance, biochar, water filtration, power of Hydrogen, Total Dissolve Solid.
Abstract
Abstract: The results of measuring the power of Hydrogen (pH) of 5.5 mg/l and Total Dissolved Solid (TDS) of 3.20 mg/l level of water wells in a village, including in a school of Madrasah Tsanawiyah Negeri 5 in Tanjung Medan Rokan Hulu is considered not within permissible limit of World Health Organization (WHO) standards. For that reason, experimental research was conducted by firstly designing and making a water filtration device from Polyvinyl Chloride pipe of 4 inch in diameter, 100cm long, and 1 inch channel in and out. With the green method treatment, the biochar used are Coconut Shell Charcoal (CSC) and Bagasse Charcoal (BC), with additives material such as River Sand (RS), Fiber Palm (FP), and Crushed Gravel (CG). The results of the analysis prove that the best performance of Biochar in Water Filtration (BWF) to increase the content the pH of water to 89.09% is done by Coconut Shell Charcoal (CSC) biochar. While the best for reducing the water TDS level is performed by Bagasse Charcoal (BC) at 64.06%. The performance for pH increases and at the same time decreases the TDS level of water is done by Bagasse Charcoal (BC) biochar with a pH of 7.8 mg/l, and a TDS of 1.15 mg/l. Meanwhile, the filtration combination matrix that produces water according to the WHO standard permissible criteria is (A6+B6+C6+D1+E6), (A6+B6+C2+D2+E6), (A6+B6+C3+D3+E6), (A6+B6+C4+D4+E6), and (A6+B6+C5+D5+E6), as well (A6+B6+C1+D6+E6). So, it can be concluded that Biochar in Water Filtration (BWF) needs to be developed.
Downloads
Download data is not yet available.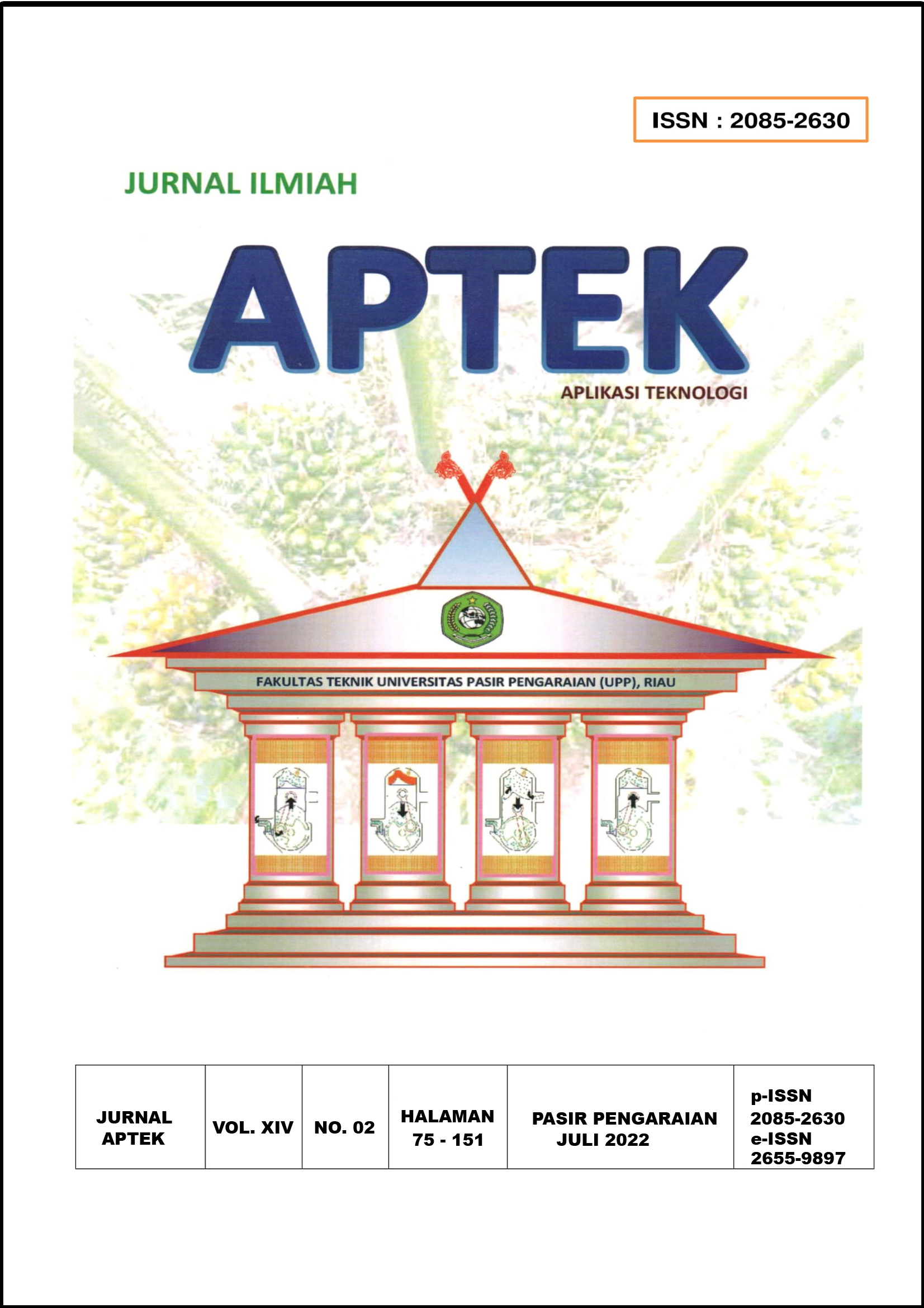 Downloads
How to Cite
Lukman Hakim, Sumarli, F. ., Mahendra, R. ., & Siun. (2022). Green Method: The Performance of Biochar in Water Filtration. Aptek, 14(2), 103–108. https://doi.org/10.30606/aptek.v14i2.1297