Teaching ESL Listening Skills in Ghanaian Senior High Schools: A Study of Agona West Municipality
Keywords:
Listening skill, Applied Linguistics, Language skills, classroom pedagogy
Abstract
Listening skill is one of the four important language competencies. However, it has not received the needed scholarly attention, not only in classroom pedagogy and curriculum planning but also in studies and researches in Applied Linguistics and Teaching English as Second Language. This study therefore attempts an investigation into the teaching and learning of listening skills in the language classroom in Ghana. It focuses on three issues in English as Second Language (ESL) listening comprehension; i) the strategies/methods for teaching listening skills, ii) the challenges for learning listening skills and iii) the ways to overcome the challenges. This descriptive qualitative study, having used two major instruments for data collection; observation and open-ended questionnaire, engaged 200 students and 7 teachers as the sample from selected Senior High Schools in the Agona West Municipality. The analysis of data revealed that indeed clarity of speaker, speed of delivery, learning environments, etc posed challenges to the teaching and learning of listening skills. It was also revealed that combining listening with other skills, predictive and summative strategies were the strategies teachers employed in teaching listening. Then, finally, the solutions to listening comprehension challenges, as revealed in the data, were indicated as including planning, overt student participation, clarity of speaker, assessment strategies, etc.
Downloads
Download data is not yet available.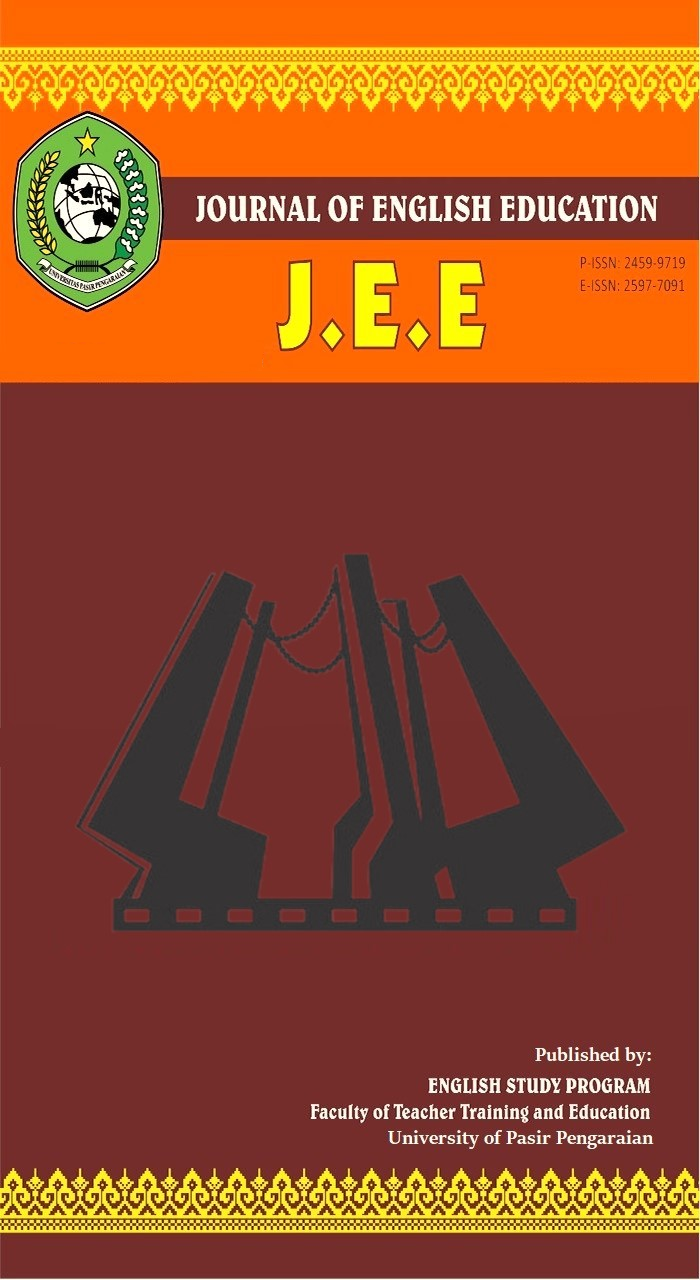 Downloads
How to Cite
Fenyi, K., Jones-Mensah, I., Owusu Tabiri, M., & Owusu, E. (2021). Teaching ESL Listening Skills in Ghanaian Senior High Schools: A Study of Agona West Municipality. JEE (Journal of English Education), 7(1), 77–102. https://doi.org/10.30606/jee.v7i1.787