Students' Perception towards the Use of Rewards to Enhance Their Learning Behaviours and Self-Development
Keywords:
rewards, use of rewards, learning behaviour, self-development
Abstract
Rewarding system and reinforcement have often been used in language teaching, and they have been used to help improve students' academic achievements, and learning competition and control desirable behaviours in the English learning classroom. This exploratory study investigates students' perceptions of the use of rewards in the classroom for enhancing behaviours and self-development. Participants were 29 mattayom 5 high school students (Grade 11) who studied a fundamental English course in Samut Sakhon Province on the outskirts of Bangkok.  The rewarding system was then designed to be used during the 12-week sessions. The course was divided into 3 phases, and each phase lasted for 4 weeks. No rewards were given to students in the first phase, and all rewards were given in the second and third phases. At the end of week 4, 8 and 12, participants were required to write reflective journals to examine their perceptions toward the use of rewards. The journals were analysed via thematic content analysis. The findings revealed that receiving rewards influenced students' positive emotions - enjoyment, excitement, relaxation and engagement. The findings also showed that they were highly satisfied with the use of rewards which enhanced their self-development since a teacher used them as external goals. Rewards were used as positive reinforcement for learning behaviour. The use of rewards was also used to build more powerful activities in the classroom.
Downloads
Download data is not yet available.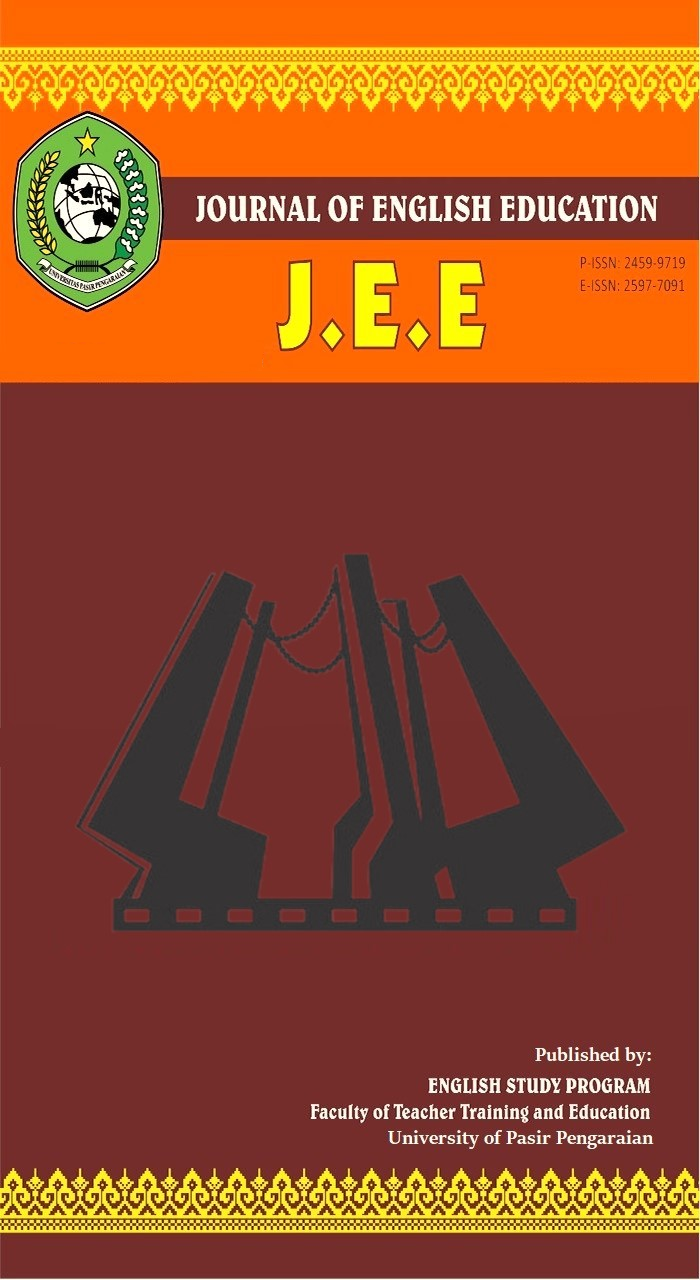 Downloads
How to Cite
Phungphai, K., & Boonmoh, A. (2021). Students' Perception towards the Use of Rewards to Enhance Their Learning Behaviours and Self-Development. JEE (Journal of English Education), 7(1), 39–55. https://doi.org/10.30606/jee.v7i1.637