Investigating the Problems encountered by EFL Students in Translating English Idioms into Arabic or Vice Versa
Keywords:
Keywords: Investigating, Problems, Challenges, Idioms, Source Language & Target Language, Translation, equivalent.
Abstract
Translating idioms is an indispensable part of human life which involves language, thought and action.  This study aims to investigate the problems encountered by EFL students in translating English idioms into Arabic or vice versa and set up some solutions. The study hypothesizes that university students are unable to translate idioms from English to Arabic and vice versa.  To fulfil this study, the descriptive-analytic method is used and to be followed.   A questionnaire is used as data collection instruments.  The sample of the study consisted of (20) students from the third and fourth school year at Onaizah Colleges, Qassim, K.S.A.  The study found that the differences in the average of the consensus are in favour of the variables that translating idioms is a problematic area for Saudi EFL students. Likewise,  EFL students are confused in translating idioms from English to Arabic and vice versa due to poor vocabulary and fixed idiomatic expressions.  Moreover, EFL students translate the idioms from English to Arabic and vice versa literally.  The study recommends that EFL students should be exposed to a variety of vocabulary, fixed and idiomatic expression in translation tasks. Also, they must be aware of the cultural differences in translation idioms.  The study further recommends that deploying fixed and idiomatic expressions in schools' and colleges' aisles could benefit the students in translation.
Downloads
Download data is not yet available.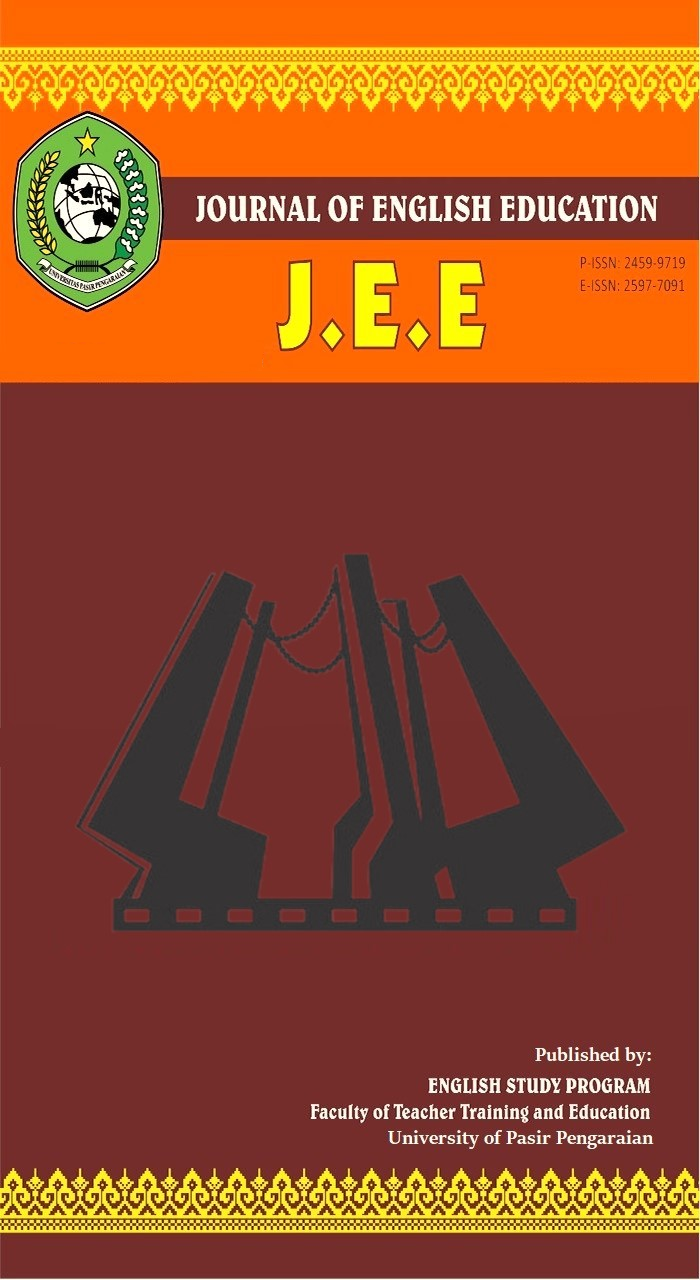 Downloads
How to Cite
Mabrook, A. (2021). Investigating the Problems encountered by EFL Students in Translating English Idioms into Arabic or Vice Versa. JEE (Journal of English Education), 7(1), 18–38. https://doi.org/10.30606/jee.v7i1.636