Symbolic Representation Highlighted through Parallelism in A Tale of Two Cities by Charles Dickens
Keywords:
parallelism, literary devices, symbolic representation
Abstract
The art of writing can be seen when, according to Gauding (2009), "authors use symbols to evoke more than a simple, straightforward, literal meaning". In addition to symbols, the art of poetic writing – Parallelism – emphasizes sounds and ideas in the parallel elements through repetition, development or contrast. However, most research on parallelism was done in poetic or biblical writing. This paper points out symbolic representation highlighted through parallelism in the prose-style novel A Tale of Two Cities by Charles Dickens. It explores how symbols categorized by Pickering and Hoeper (1986) were illustrated through types of parallelism by Lowth (1753), Bullinger (1898), Bulkeley (2001), McCoy (2003), Parry (2007) and Kostenberger and Patterson (2011). The results showed that symbols were represented mainly through semantic parallelism which is used to compare people, things and events using literary devices, and clarification parallelism which conveys additional information about the content. It is hoped that this paper will be useful for teachers teaching Dickens' style found in A Tale of Two Cities with a focus on symbols and parallel structures.
Downloads
Download data is not yet available.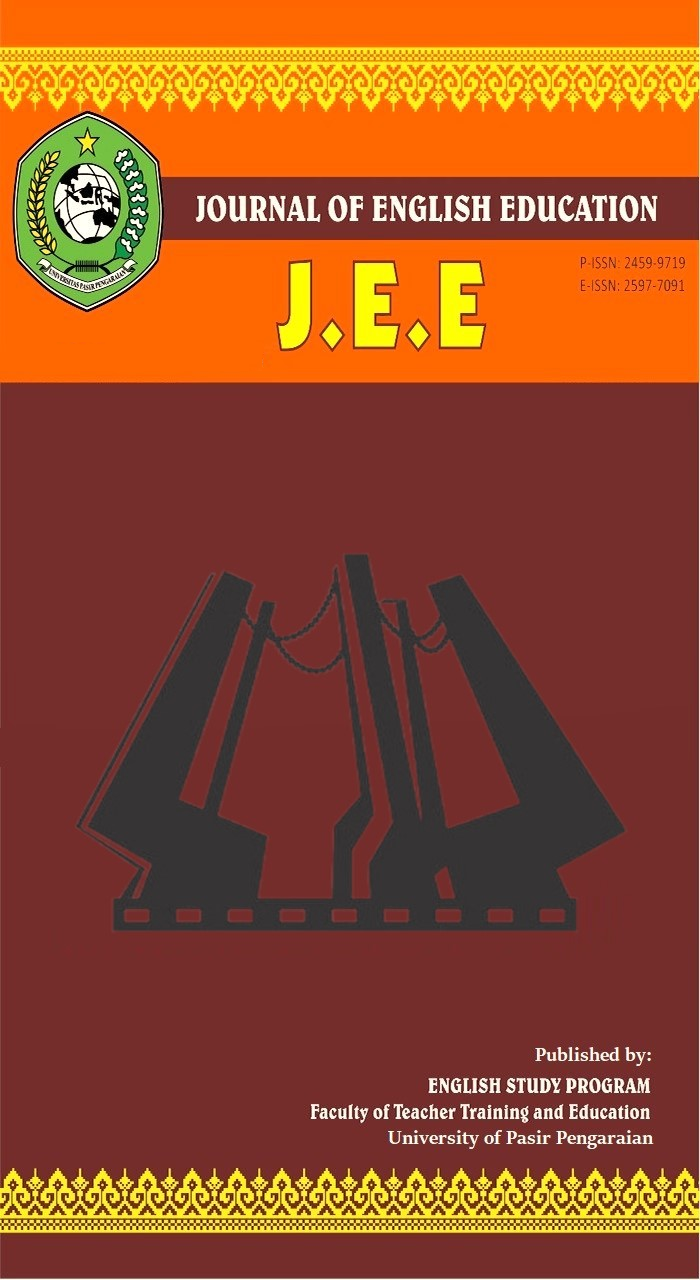 Downloads
How to Cite
Oo, S. K. (2021). Symbolic Representation Highlighted through Parallelism in A Tale of Two Cities by Charles Dickens. JEE (Journal of English Education), 7(1), 1–17. https://doi.org/10.30606/jee.v7i1.479