THE ATTITUDE OF ENGLISH STUDENTS OF UNIVERSITY OF PASIR PENGARAIAN IN LEARNING PRONUNCIATION
Keywords:
Attitude, Pronunciation, English learning
Abstract
Pronunciation is considered as an important aspect of learning English, especially speaking which is most often used in communication. The aim of this study was to know the English students' attitude in the learning pronunciation at English study program of University of Pasir Pengaraian. The research was conducted using descriptive quantitative method in which the data taken from pronunciation attitude inventory (PAI) were analysed and represented with number. The sample was 26 English students of first semester consisting of two classes (IA and IB). Based on the research finding, The students were not aware that English pronunciation was important to communicate effectively.
Downloads
Download data is not yet available.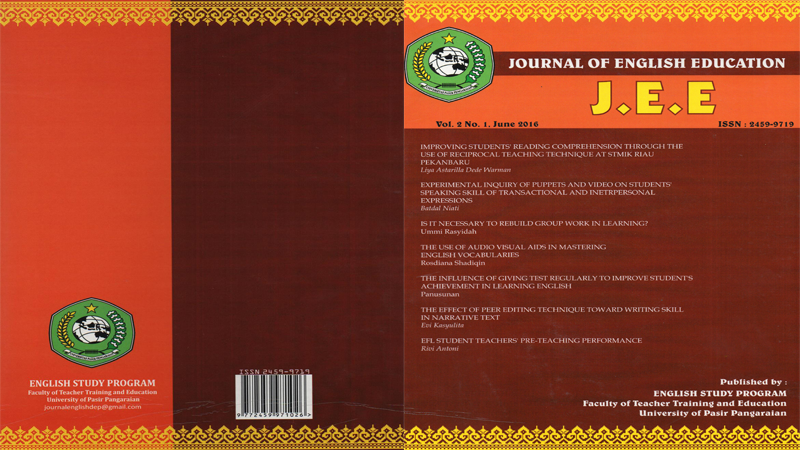 Downloads
How to Cite
Fauzi, A. R. (2016). THE ATTITUDE OF ENGLISH STUDENTS OF UNIVERSITY OF PASIR PENGARAIAN IN LEARNING PRONUNCIATION . JEE (Journal of English Education), 2(2), 83–90. Retrieved from https://journal.upp.ac.id/index.php/JEE/article/view/449