THE EFFECT OF PEER EDITING TECHNIQUE TOWARD WRITING SKILL IN NARRATIVE TEXT
Keywords:
Writing Narrative Text, Peer Editing Technique, Experimental Research
Abstract
The purpose of the research was to know the effect of peer editing technique toward writing skill in narrative text of the first year students at University of Pasir Pengaraian Hilir. The method in this research was experimental research, pre test and post test design. The participants of the study are 41 students. The results of this research are there was significant effect in post test with using peer editing technique. (To) value was 5.679 and (Tt) value was 2.020. It showed that (To) was higher than (Tt). The research concludes that there was significant effect to the students of Xb.
Downloads
Download data is not yet available.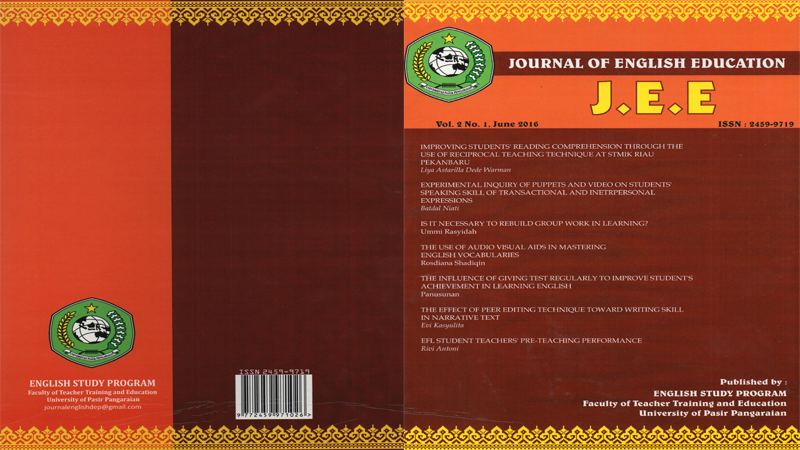 Downloads
How to Cite
KASYULITA , E. . (2016). THE EFFECT OF PEER EDITING TECHNIQUE TOWARD WRITING SKILL IN NARRATIVE TEXT . JEE (Journal of English Education), 2(1), 37–44. Retrieved from https://journal.upp.ac.id/index.php/JEE/article/view/442