THE CORRELATION BETWEEN STUDENTS' LEARNING STYLES AND LANGUAGE LEARNING STRATEGIES IN JUNIOR HIGH SCHOOL
Keywords:
Correlation, Learning Styles, Language Learning Strategies
Abstract
This study aims to determine whether there is a relationship between learning styles and language learning strategies of eighth-grade students at SMP N 1 Lembang Jaya. This study is a quantitative study using the correlational method. The researcher used 30 samples selected by random technique as many as 143 students from the entire population. The instruments used in this study used two types of questionnaires, namely (PLSPQ) and (SILL). Researchers conducted descriptive statistical tests and Pearson correlation tests. The results showed that auditory learning style was the most popular among pupils with an average of 3.1400 and the most frequently used English learning strategy was metacognitive strategy with an average score of 2.8327.  The correlation between students learning styles and learning strategies show the results that kinesthetic learning styles are correlated with compensatory strategies with a r_count of (0.429) and social strategies r_count of (0.376) which is higher than the r_table (0.361). A significant correlation was also found that group learning style had a significant relationship with cognitive strategies with r_count (0.416) higher than r_table (0.361). In addition, individual learning styles were significantly correlated with social learning strategies with r_count of (0.410) higher than r_table (0.361).
Downloads
Download data is not yet available.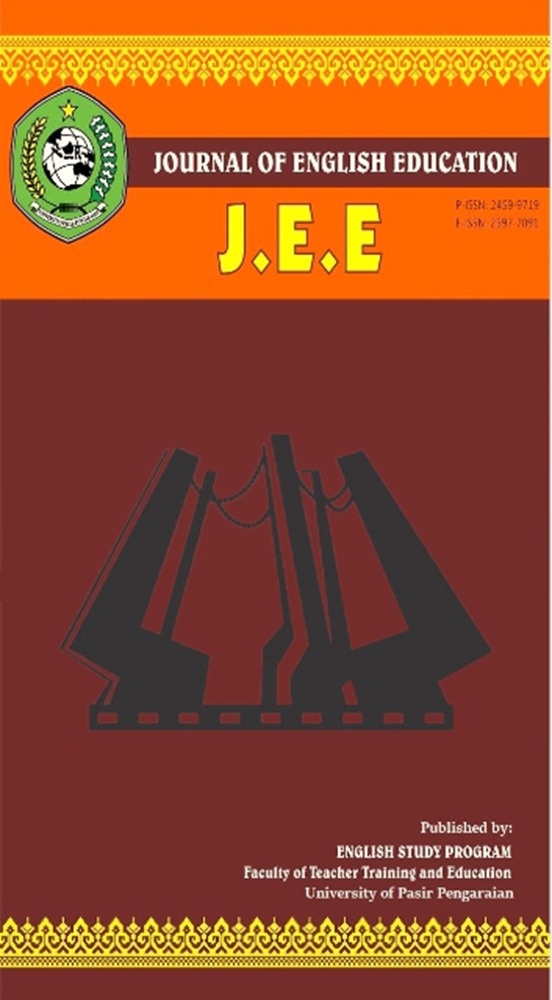 Downloads
How to Cite
Herviche, S. ., Ikhsan, M. K., & Afriyanti, R. (2023). THE CORRELATION BETWEEN STUDENTS' LEARNING STYLES AND LANGUAGE LEARNING STRATEGIES IN JUNIOR HIGH SCHOOL. JEE (Journal of English Education), 9(2), 22–35. https://doi.org/10.30606/jee.v9i2.2085