NEED ANALYSIS OF ENGLISH LANGUAGE USED IN DEPARTEMENT OF TOURISM AND CULTURE IN ROKAN HULU
Keywords:
Needs Analysis, English for Specific Purpose, Tourism Employees
Abstract
This thesis was an implemented linguistics observe regarded from wishes evaluation. The researcher analyzed the tourism personnel who labored inside the tourism and subculture branch of Rokan Hulu, Riau Indonesia. Instruments of the research were questionnaire and interview. The targets of this observe were (1) to find out the needs of tourism personnel in English language the use of their administrative center and (2) to find out the problems that the tourism personnel come across while the usage of English language abilities of their activity. This thesis dependent as the sector studies the usage of qualitative approach as in consists of a form of academic studies that includes accumulating statistics the use of forms containing not unusual pop-up questions, accumulating phrase or picture statistics, and accumulating statistics from a small variety of humans or locations. The outcomes of the evaluation listening and speaking are maximum essential English talent of tourism personnel in Rokan Hulu's tourism and subculture branch, however it's also taken into consideration because the maximum complex to them. The tourism personnel in the department of tourism and subculture in Rokan Hulu has fewer problem in reading and writing abilities.
Downloads
Download data is not yet available.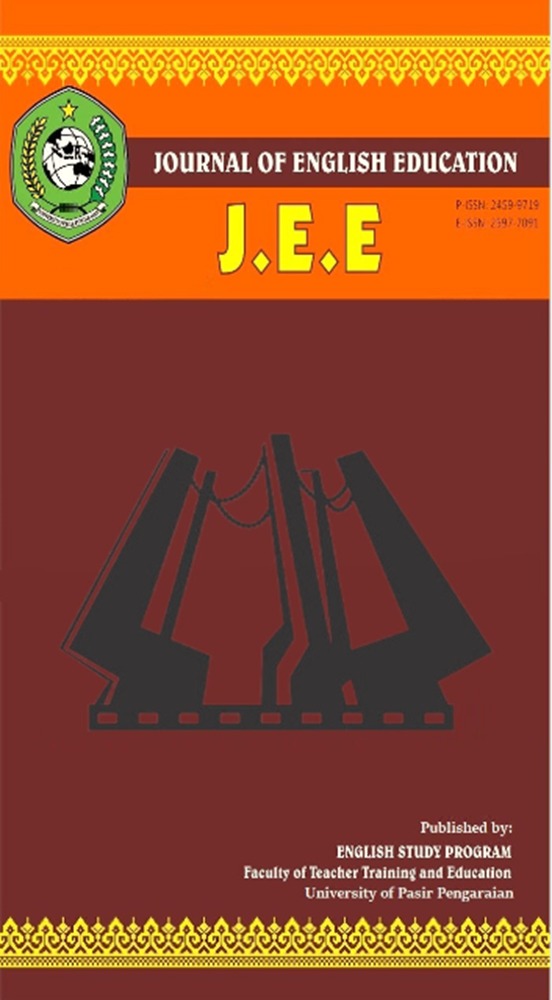 Downloads
How to Cite
Rahayu, P., Eripuddin, & Safitri, R. . (2023). NEED ANALYSIS OF ENGLISH LANGUAGE USED IN DEPARTEMENT OF TOURISM AND CULTURE IN ROKAN HULU. JEE (Journal of English Education), 9(1), 61–73. https://doi.org/10.30606/jee.v9i1.2046