STUDENTS' ERRORS IN PRONOUNCING OF ENGLISH VOWELS
Keywords:
Error Analysis, Pronunciation, Vowels
Abstract
This study aimed to determine the second-semester English students' errors in pronouncing English vowels. This was a descriptive quantitative study. The sample of this study was 25 students of the English Study Program of the University of Pasir Pangaraian. This study's data were collected using a pronunciation test consisting of 20 English vowel sounds. The error analysis focused only on the two types of vowel sounds: long and short. Then, the rubric of pronunciation by the Council of Europe was used to analyze the data of this study. The findings of this study revealed that the students made 267 pronunciation errors. The researcher gave 60 words given in the test, and it was found that there were 15 words (25%) pronounced at more than half accurate level, 25 words (41,6%) pronounced at half accurate level, and 20 words (33,3%) pronounced in less than half accurate level. Thus, it could be concluded that not all students can pronounce English vowels accurately.
Downloads
Download data is not yet available.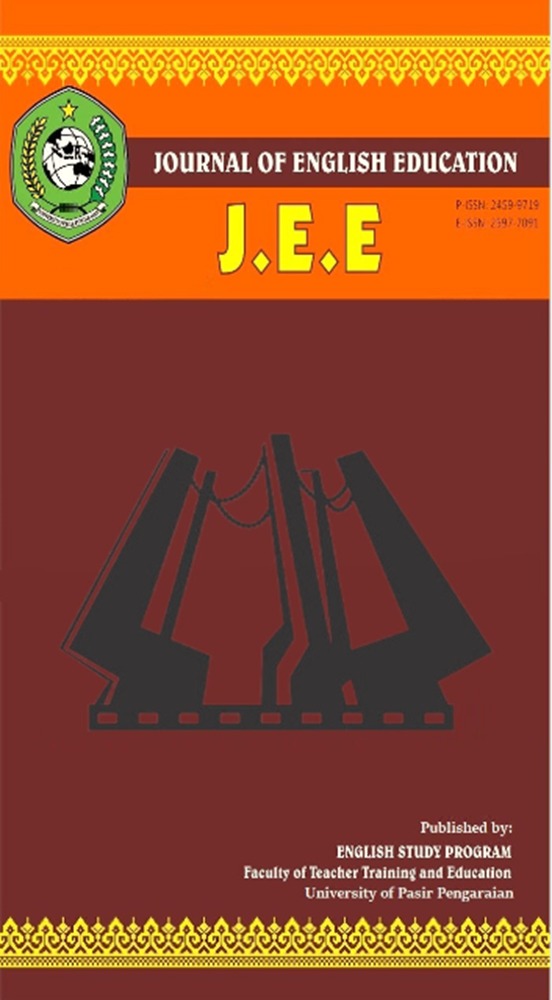 Downloads
How to Cite
Kasyulita, E., Niati, B., & Indah, K. (2023). STUDENTS' ERRORS IN PRONOUNCING OF ENGLISH VOWELS. JEE (Journal of English Education), 9(1), 30–42. https://doi.org/10.30606/jee.v9i1.2042