GENDER INEQUALITY IS REAL: DOMINANCE OF MALE REPRESENTATION IN AN ELEMENTARY ENGLISH TEXTBOOK
Keywords:
gender inequality, English textbook, content analysis
Abstract
As the primary source of information, educational materials like textbooks should be free of gender bias. This study primarily aimed to explore the portrayals of gender in the English textbook currently used in Grade 5 in one of the schools in the Philippines. Employing content analysis, we found out that based on the activity of genders, male characters were depicted more frequently in all three pre-identified categories, namely: school-related, daily life, and leisure activities. Also, men often handled fieldwork and livelihood, while women were more frequently involved in household tasks and childcare. As to occupations of genders, results indicate that male characters were significantly represented in jobs than women and a wide range like a pilot, farmer, company manager, and scientist. On the other hand, female characters are teachers, nurses, weavers, and writers. Regarding famous people or characters, findings reveal that men have a higher level of superiority over women, as shown in the predominance of male-renowned personalities. We conclude that women have limited representation in the textbook and that gender inequality persists in favor of men. Portraying females, for example, as individuals who frequently perform household duties could unconsciously provide female pupils with a very limited framework for their career options. This project's potential social benefit lies in the idea that the earlier we can empower children with the belief that all genders should be treated equally, the better prepared they will be for life.
Downloads
Download data is not yet available.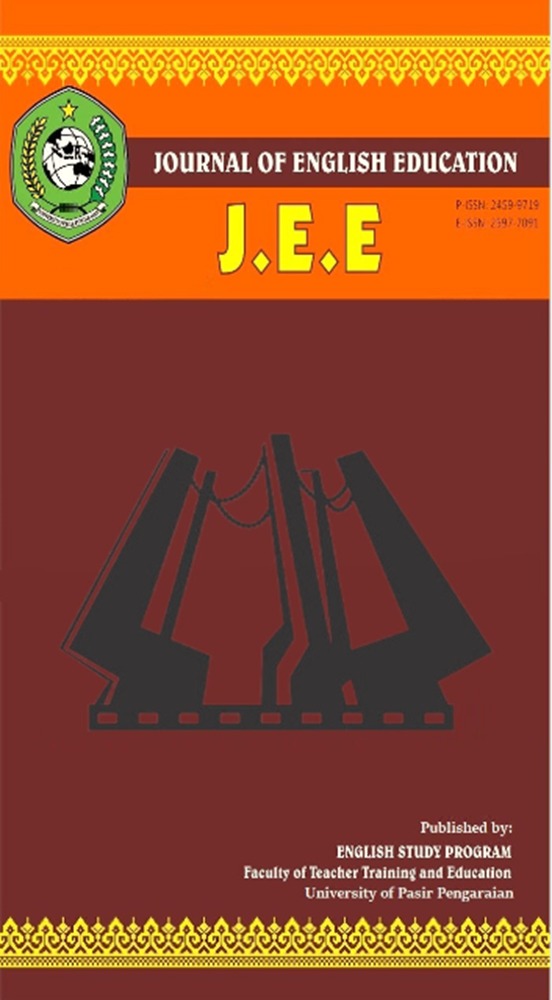 Downloads
How to Cite
ALBINA, A., Mandalones, A., Layan, R., Calijan, M., Salva, L., Cerbito, E. L., & Pagsuguiron, J. . (2023). GENDER INEQUALITY IS REAL: DOMINANCE OF MALE REPRESENTATION IN AN ELEMENTARY ENGLISH TEXTBOOK. JEE (Journal of English Education), 9(1), 43–60. https://doi.org/10.30606/jee.v9i1.1953