DEVELOPING SPEAKING SKILLS TEACHING MATERIAL FOR FILIPINO SENIOR HIGH SCHOOL STUDENTS BASED ON ADDIE MODEL
Keywords:
speaking skills, language acquirition, teaching material, material development, senior high school
Abstract
In language acquisition, speaking tops the list as an integral component of learning a second language. There have been numerous methods devised and utilized by language teachers in order to improve students' communication skills yet the problem remains on developing an authentic teaching material that could achieve the stated aims. This study has attempted to innovate an instructional material aiming at enhancing senior high school students' speaking skills during the pandemic. This developed teaching material was based on the modification of the ADDIE (Analysis, Design, Development, Implementation and Evaluation). This is congruence with the belief that developing speaking has a great impact on students' academic, professional, and social development. Significant findings revealed that the developed teaching material responded to the respondents' needs as it covered - organization, topic knowledge, audience adaptation, language use, and delivery. The developed material was also subjected to validation by the language experts and the after they have scrutinized and tested its reliability and validity, it resulted to a valid and reliable material. Therefore, the developed speaking teaching material could be utilized not only by the respondents but may also be replicated among other schools in the country. 
Downloads
Download data is not yet available.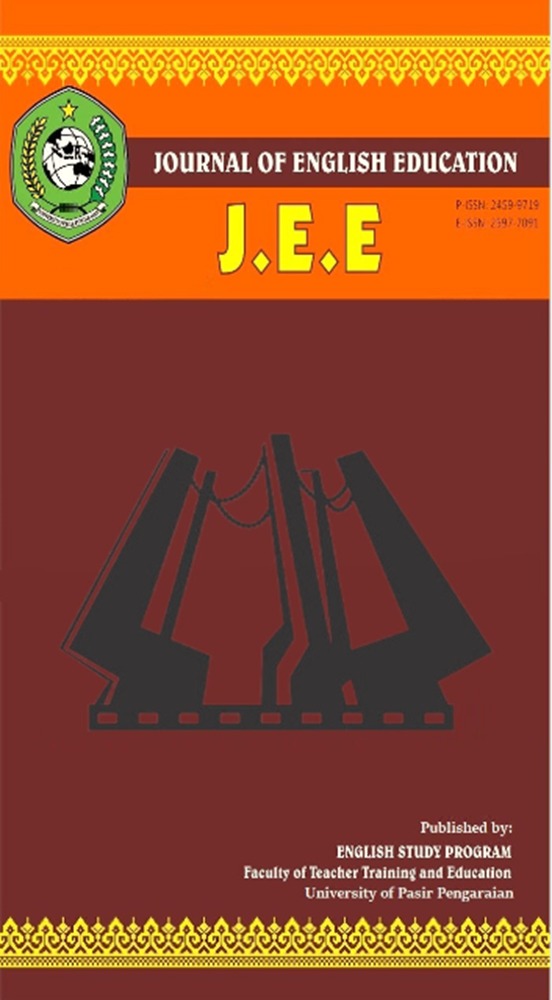 Downloads
How to Cite
Rayla, A. R., & SONSONA, R. P. J. (2023). DEVELOPING SPEAKING SKILLS TEACHING MATERIAL FOR FILIPINO SENIOR HIGH SCHOOL STUDENTS BASED ON ADDIE MODEL . JEE (Journal of English Education), 9(1), 98–110. https://doi.org/10.30606/jee.v9i1.1838