EFFECTS OF 3D FRAMEWORK GRAMMAR TEACHING TO THE COMPETENCE AND METALINGUISTIC KNOWLEDGE AMONG ESL LEARNERS
Keywords:
metalanguage, three-dimensional grammar framework, teaching of grammar, quasi-experimental
Abstract
With few studies investigating the use of multi-dimensional grammar framework in the teaching of grammar, this study attempts to examine the effectiveness of this language teaching strategy in enhancing the grammar competence and metalinguistic knowledge of English Education students in a state university. This paper employed the Three-Dimensional Grammar Framework of Larsen-Freeman as the teaching strategy intervention. Using mixed-method design, with single-group pretest and post-test and interview session, this study used statistical tools to measure if there is significant difference in the grammar and metalinguistic test scores of the participants. Meanwhile, content analysis was used to analyze the participants' perceptions on the use of metalanguage instruction. Findings disclosed that there is a significant difference between the pre and post test scores of the participants, concluding that their competence in grammar improved as well as their metalinguistic knowledge. This is evident as well in their interview citing that explaining a sentence based on its form, meaning, and use aided them to gain insights about the meaning of a text and enable them to correct and understand their own command of English language. Nonetheless, they mentioned that having sufficient metalinguistic knowledge is a pre-requisite to learning the grammar using the framework.
Downloads
Download data is not yet available.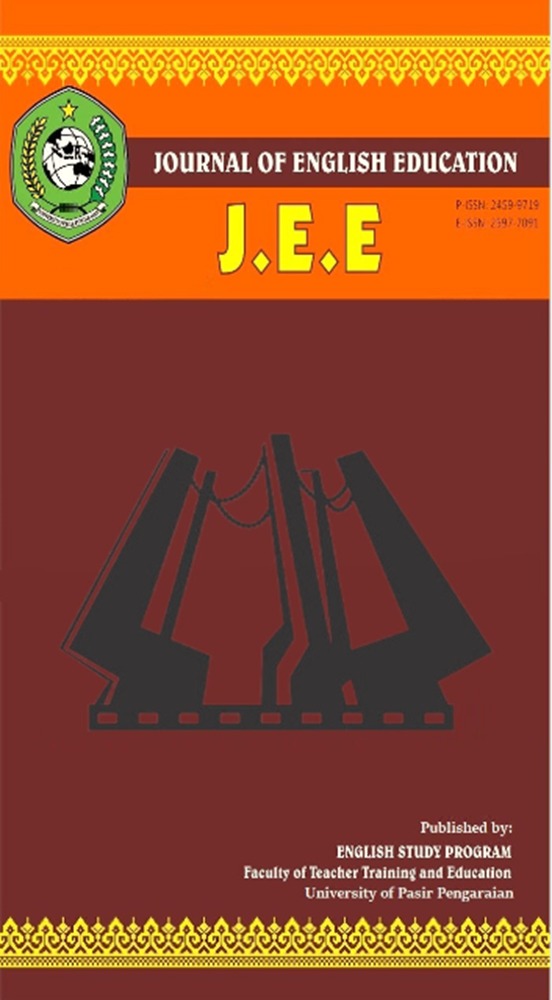 Downloads
How to Cite
Tamano , R. G., & Pandapatan, S. A. (2023). EFFECTS OF 3D FRAMEWORK GRAMMAR TEACHING TO THE COMPETENCE AND METALINGUISTIC KNOWLEDGE AMONG ESL LEARNERS. JEE (Journal of English Education), 9(1), 111–125. https://doi.org/10.30606/jee.v9i1.1797