VOCABULARY LEARNING STRATEGIES OF FILIPINO SENIOR HIGH SCHOOL (SHS) LEARNERS: AN EXPLORATORY FACTOR ANALYSIS
Keywords:
second language, vocabulary, vocabulary acquisition, vocabulary learning strategies
Abstract
Vocabulary learning strategies vary across context and cultural background. This paper examines and explores the  structure of vocabulary learning strategies of senior high school students in the Philippine where English is considered as a second language. A total of 341 senior high school (SHS) learners from twenty-five different institutions in the northeastern part of Luzon, Philippines participated in the online survey. Exploratory Factor Analysis (EFA) using Maximum Likelihood and Promax techniques and reliability analysis using Cronbach Alpha were conducted to ensure its validity and internal consistency. From 15, the questionnaire was trimmed to seven vocabulary learning strategies namely: Cognitive Strategies, Word Listing, Word Encoding, Note-taking, Self-Initiation, Visual-Spatial Thinking and Selective Attention. This can explain 49 percent of total variance with acceptable level of reliability. The result of this study can be a baseline reference for policymakers on instituting policy changes in language education and a useful reference for future research on Filipino senior high school students' vocabulary learning strategies especially in the context of new normal.
Downloads
Download data is not yet available.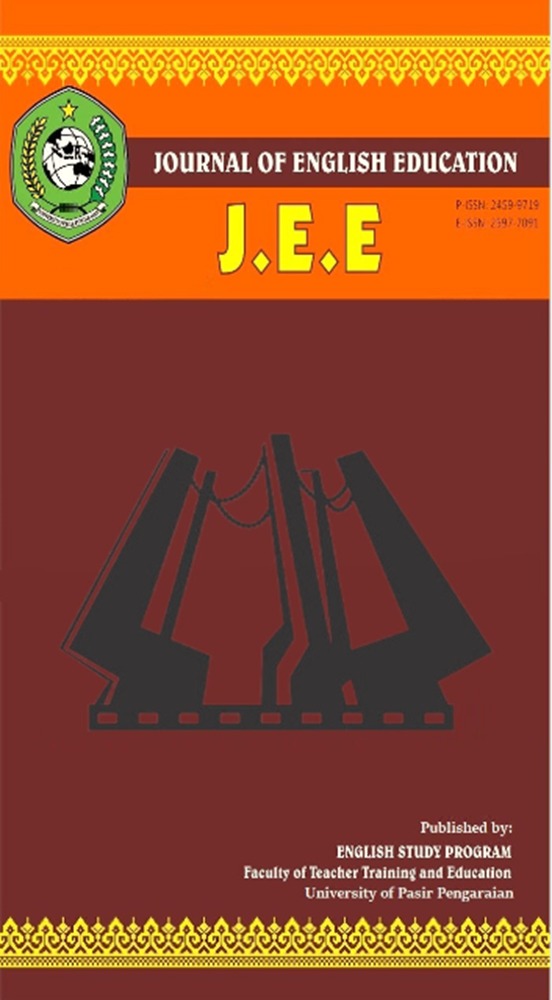 Downloads
How to Cite
Agtarap, L. L. B., Calzada, K. L. dela, Cardona, R. S., & Villena, R. K. I. (2023). VOCABULARY LEARNING STRATEGIES OF FILIPINO SENIOR HIGH SCHOOL (SHS) LEARNERS: AN EXPLORATORY FACTOR ANALYSIS. JEE (Journal of English Education), 9(1), 81–97. https://doi.org/10.30606/jee.v9i1.1752