CHARACTERIZING PHILIPPINE ENGLISH PHONOLOGY IN READ AND SPONTANEOUS SPEECH STYLES
Keywords:
Philippine English, Phonology, Speech Styles, Read Speech, Spontaneous Speech
Abstract
This paper aims to describe the phonological features of Philippine English (PE) in different speech styles. As argued, English has multiplicity of norms depending on the context of use, and that the occurrence of different speech forms in a variety of speech styles is a sociolinguistic reality. Thus, this study is an attempt to illustrate the segmental (vowels and consonants) and suprasegmental features (stress and intonation) of PE in read and spontaneous situations to offer a better understanding on the plurilithic, as opposed to monolithic, characteristic of the English language. To illustrate the reading style of the participants, they were tasked to read aloud word and sentence lists as well as passage Wolf. For the spontaneous discourse, speakers performed a monologue and provided answers to a speaking task which "similarly opened with the same questions" (Deterding et al., 2008, p. 4). It was found that, generally, the vowel features of PE are similar in different speech styles although /i/ and /u/ are excluded in the spontaneous speech. Likewise, the consonants in various speaking styles are almost the same, however, the voiceless fricative /Ɵ/ is a feature in the read speech but it is inconsistently realized as dental stop /t/ in spontaneous speaking situations. Moreover, PE is characterized by penultimate stress and rising intonation for all types of questions in both read and spontaneous speech styles. Based on the results, it appears that there are particular forms that are more convenient for speakers to use in a certain speech style. As English is homogenously used for communication, it has different forms depending on the context of use.
Downloads
Download data is not yet available.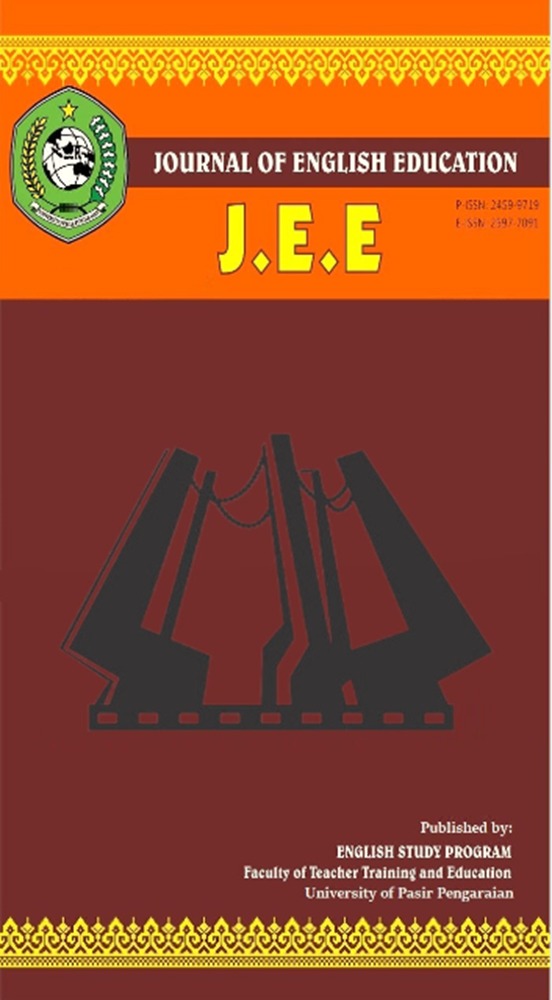 Downloads
How to Cite
Berowa, A. M. (2023). CHARACTERIZING PHILIPPINE ENGLISH PHONOLOGY IN READ AND SPONTANEOUS SPEECH STYLES. JEE (Journal of English Education), 9(1), 16–29. https://doi.org/10.30606/jee.v9i1.1706