Students' Difficulties in Speaking English
Keywords:
Speaking Difulties, speaking skill, linguistics difficulties
Abstract
The purpose of this research was to find out students'  difficulties  in speaking  English  skill.  This  research  use descriptive qualitative research design.  While the writer described and students'  difficulties in speaking skill.  The population of his research was taken rom  the fourth semester students' English department   University of PasirPengaraian.  This class consisted 0f 26 students.  Based  on the data of analysis,  it can be   concluded that the fourth  semester students'  English department   University o f  PasirPengaraian in students' difficulties speaking most was  they lack  necessary of  vocabulary and at least was students tend to use "Native" language when they are speaking English.
Downloads
Download data is not yet available.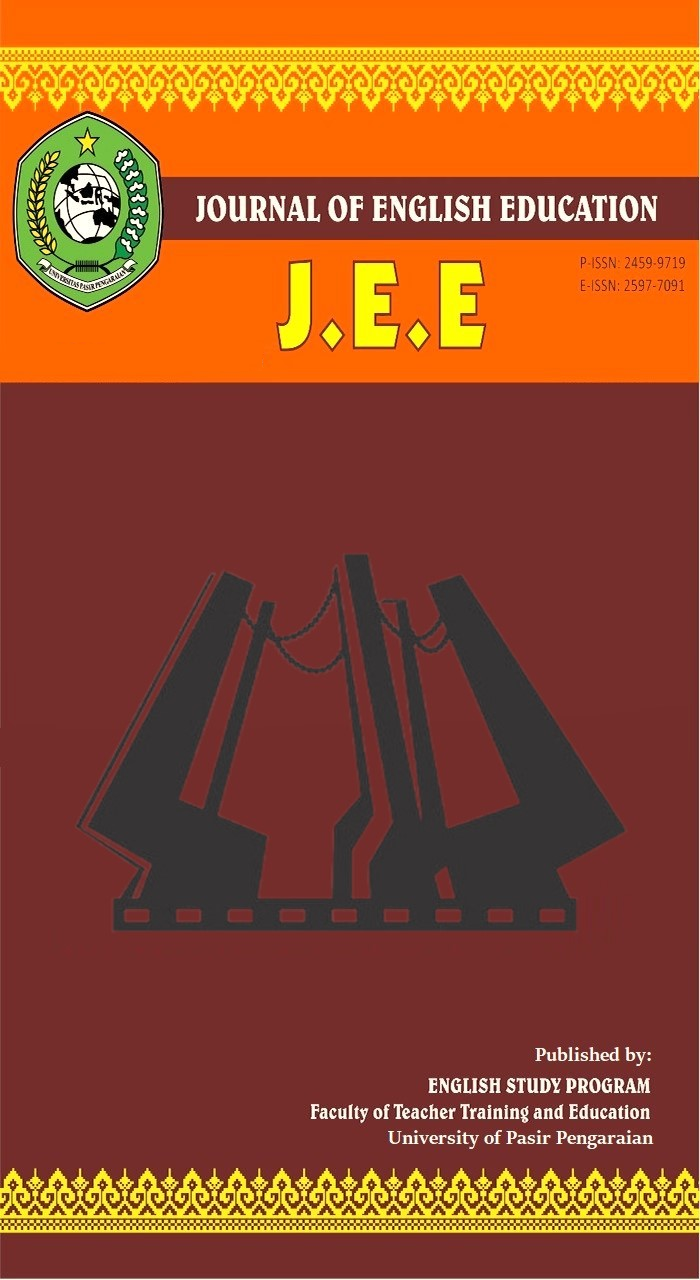 Downloads
How to Cite
Jannah, W. J., & Niati, B. (2022). Students' Difficulties in Speaking English. JEE (Journal of English Education), 8(2), 120–129. https://doi.org/10.30606/jee.v8i2.1347