Speaking Strategies of 4th-Semester Students in English Department FKIP UIR
Keywords:
SpSpeaking, Strategies, Improve
Abstract
This research was conducted to study students' learning strategies to improve their speech skills as well as the differences between their learning strategies. In this study, data were collected using questionnaires and interviews. The researche assumed that one of the aspects of the speech skills development process is the learning strategies used by students. The results show Affective Strategies as evidenced by the calculation results, namely, an average value of 58.9% which is in first place. Followed by Memory Strategies with an average of 55.9% in second place. The next strategy in third place is Cognitive Strategies with an average of 54.3%. In fourth place is Compensation Strategies with 52.6% . And the last 2 are Metacognitive Strategies with an average of 49% and Social Strategies with an average of 49% which in this case gets a balanced calculation. That result of this research shows that some students have a better balance when using all types of learning strategies to increase them speech skills. On the other hand, other participants used other learning strategies thoughtfully and appropriately. Based on the research, it seems that students need to be trained to be more know their own language learning strategies. They must use appropriate language learning strategies more thoughtful, purposeful and always able to achieve greater success in developing their speech skills.
Downloads
Download data is not yet available.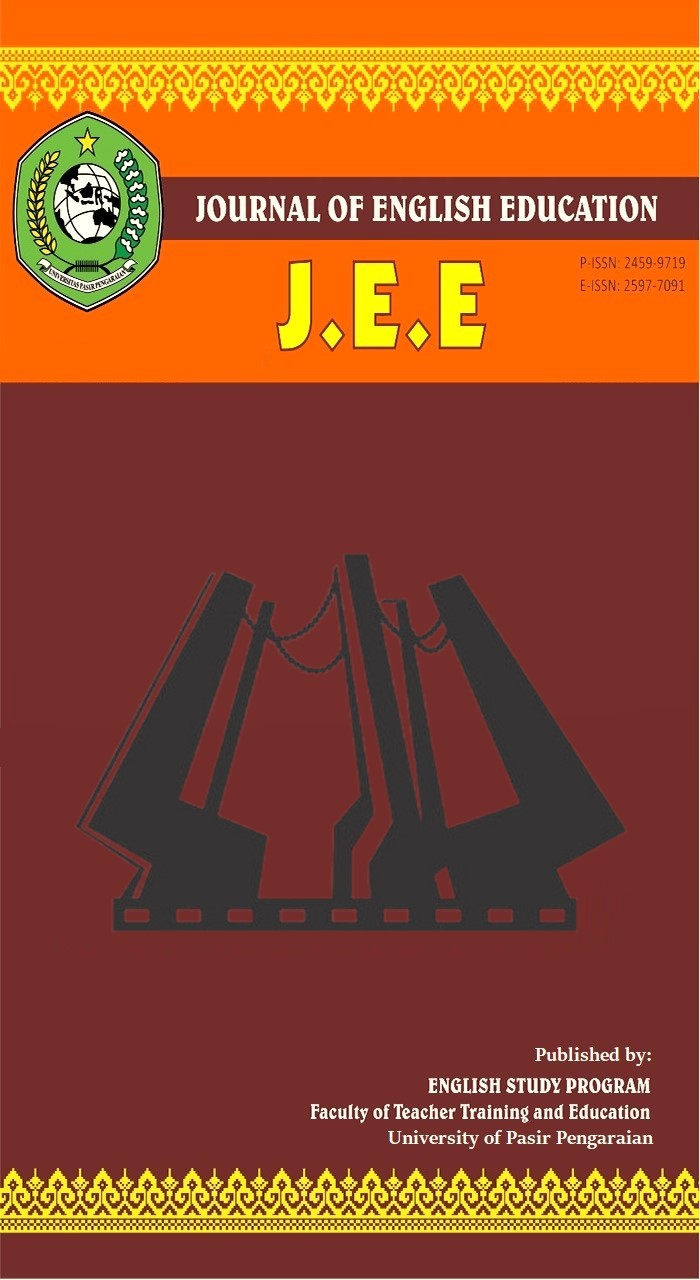 Downloads
How to Cite
Kelana HS, I. ., Paulina S, H., Aninditya, S. ., Wahyuni, S., & Ahmad, A. . (2022). Speaking Strategies of 4th-Semester Students in English Department FKIP UIR. JEE (Journal of English Education), 8(1). https://doi.org/10.30606/jee.v8i1.1328