Refusal Strategies across Genders: The Meranaw University Students in Focus
Keywords:
Speech acts, Refusal Strategies, Meranaw, Gender, Discourse Completion Task (DCT)
Abstract
Realizations of speech acts vary from one language to another. Since refusing is a face-threatening act, speakers and interlocutors are required to at least know or to discern which strategies are widely acceptable and linguistically practiced in a specific context. The present study investigates the pattern of the speech act of refusals among Meranaw students of the Mindanao State University-Main Campus in the Islamic City of Marawi of Southern Philippines, who are adherents of Islam, by employing a descriptive qualitative research method. The study specifically aimed to illustrate the strategies employed by the respondents in realizing the speech act of refusals, as well as to explore the influence of genders in framing a refusal act. The data collected from 50 respondents (23 males and 27 females) through a modified written discourse completion task (DCT), that contains contextualized hypothetical scenarios, were coded and analyzed using the taxonomy of refusal strategies provided by Beebe, Takahashi, and Uliss-Weltz (1990) and treated using frequency and percentage counting. Finally, the study reveals that the respondents generally and dominantly employ indirect strategies such as the use of adjuncts, excuses, explanations, and reasons in realizing the refusal speech acts. Also, it shows that gender does not necessarily play a pivotal role in framing a refusal speech act, however, it is noted that females and males differ in dealing with invitations whereas the former employs adjunct to show appreciation while the latter used statements of regret to acknowledge the face of an interlocutor.
Downloads
Download data is not yet available.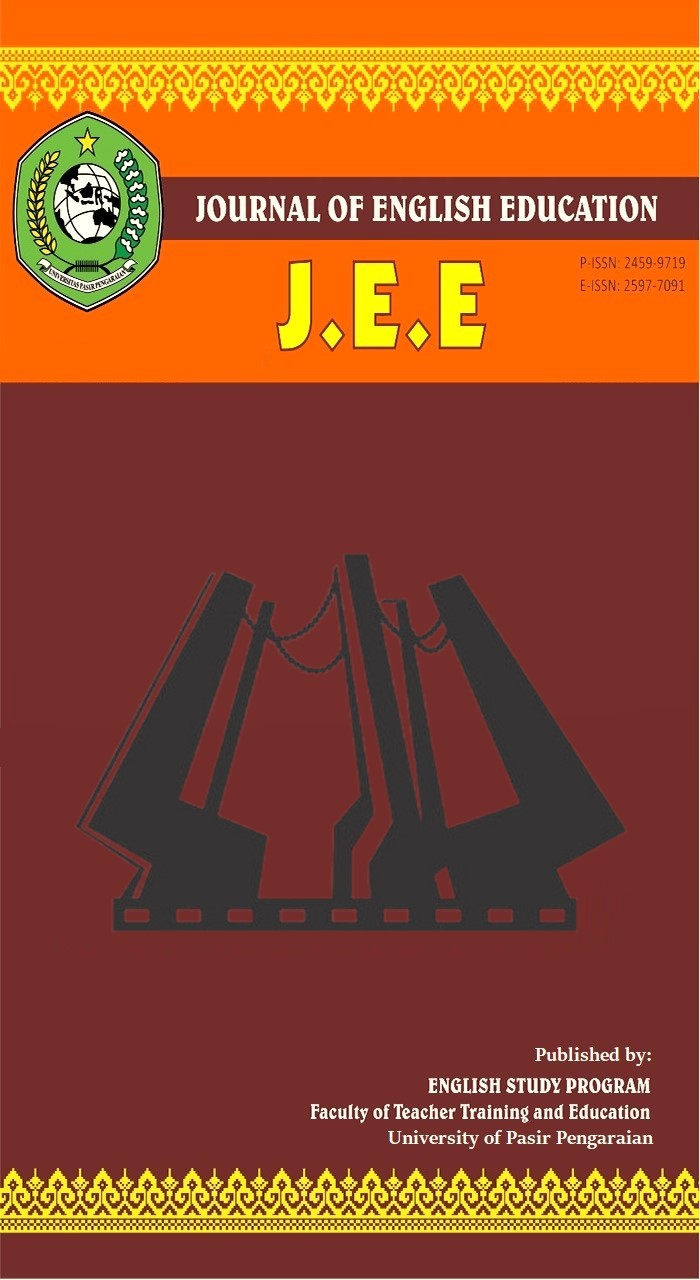 Downloads
How to Cite
H. Abbas, J., & Berowa, A. M. (2022). Refusal Strategies across Genders: The Meranaw University Students in Focus. JEE (Journal of English Education), 8(1), 18–43. https://doi.org/10.30606/jee.v8i1.1247