An Investigation Into Problematic Segmental in The Acquisition of Received Pronunciation of ESL Students
Keywords:
Received Pronunciation (RP), English as a second language (ESL), Contrastive Analysis Hypothesis (CAH), problematic segmentals
Abstract
The prevalence of poor English pronunciation among Nigerian ESL students is an awkward phenomenon. In an attempt to approximate Received Pronunciation, ESL learners are faced with plenitude of challenges. Previous research has largely investigated factors militating against ESL learners' pronunciation. However, limited number of research has addressed the specific problematic segmentals constituting deviance to Standard British English acquisition. Therefore, this study aimed to: analyze some pronunciation problems, explore problematic consonants and vowels of English that present difficulty, investigate areas of spelling-pronunciation correspondence that constitute problems, and causes of these problems. This study adopted survey method of descriptive research design. The sample for the empirical study comprised 30 Undergraduate ESL learners who did not major in English language. They were purposively selected as the participants of this study from Continuing Education Centre, Sandwich Unit, run in the State University. Two instruments, a questionnaire and a pronunciation test were used for collecting data. The findings revealed that: English consonants [ŋ] /ʧ/, /ʒ/, /z/, /v/, /ð/, /˄/ and /Ɵ/ were difficult for the participants, problem of insertion of vowels between preceding consonant, problem of substitution of short vowels with long vowels sounds, substitution of long vowels with short vowels sounds and the use of syllabic consonant constituted problem. Also, the areas of spelling-pronunciation correspondence which constituted problems were the /th/ sequence, ph-sequence, ch-sequence, silent sounds and manifestations of c-letter.  It was concluded that there are problems in the acquisition of RP in ESL classroom, especially the segmental aspect of phonetics which could translate to communication breakdown and speaking incompetence, if not nipped in the bud.
Downloads
Download data is not yet available.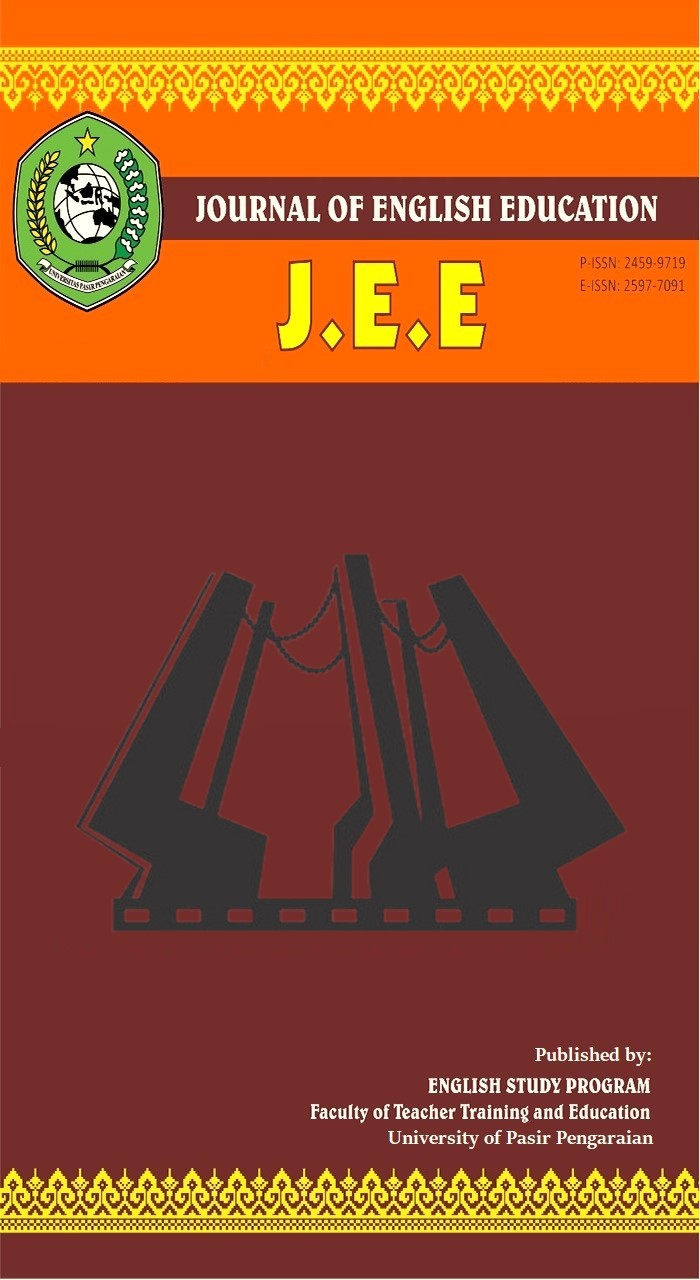 Downloads
How to Cite
Jimola, F. . . . . . . . . . . . E. (2022). An Investigation Into Problematic Segmental in The Acquisition of Received Pronunciation of ESL Students. JEE (Journal of English Education), 8(1), 1–17. https://doi.org/10.30606/jee.v8i1.1212