PERANCANGAN PERANCANGAN MINI FORKLIP MANUAL DENGAN METODE DFMA(DESIGN FOR MANUFACTURE AND ASSEMBLY)
Keywords:
DFMA, Manual Forklifts, variants.
Abstract
Abstrak—Forklift (bahasa lainnya truk angkat, truk garpu, atau forklif) adalah suatu alat/kendaraan yang menggunakan garpu atau clamp dipasang pada mast untuk mengangkat, menurunkan dan memindahkan suatu benda berat dari satu tempat ke tempat lain. Tujuan dari perancangan ini Merancang mini forklift manual sistem katrolyang dapat mengangkat, menurunkan dan memindahkan, dengan beban maksimal 200 Kg, dan tinggi pengangkatan 200 cm, dan hasil rancangan ini berupa gambar 2D dan 3D dan miniatur. Metodologi penelitiannya dimulai dari  Studi literatur, Voice of costumer, Merancang Desain Mini Forklift, Merancang  Mini Forklift dengan DFMA. Dalam perancangan forklift manual ini menggunakan pendekatan DFMA (Design  For Manufacture And Assembly ) yang mana untuk merancang produk yang berkualitas maksimum dan berbiaya minimum. Dengan hasil perancangan menggunakan 3 varian,  skor yang paling tinggi yaitu 7,579 yang memiliki keunggulan yaitu pada varian ke-3. 
Kata kunci : DFMA, Forklift Manual, Varian.
Abstract - Forklifts (lift trucks, piling trucks, or forklifts) are tools / vehicles that use tires or clamps that are mounted on poles to be lifted, lifted and lifted as heavy objects from one place to another. The purpose of this design is to design a manual mini forklift with a pulley system that can lift, lower and move, with a maximum load of 200 kg, and a height lift of 200 cm, and the results of this design are 2D and 3D images and miniatures. The research methodology starts from the study of literature, customer voices, Forklift Designing Mini Designs, Forklift Designing Mini with DFMA. In the design, this manual forklift uses DFMA approval (Design for Manufacturing and Assembly) which asks for a product of maximum quality and minimum cost. With the results of the design using 3 variants, the highest score is 7.579 which has the advantage of being in the 3rd variant.
Keywords: DFMA, Manual Forklifts, variants.
Downloads
Download data is not yet available.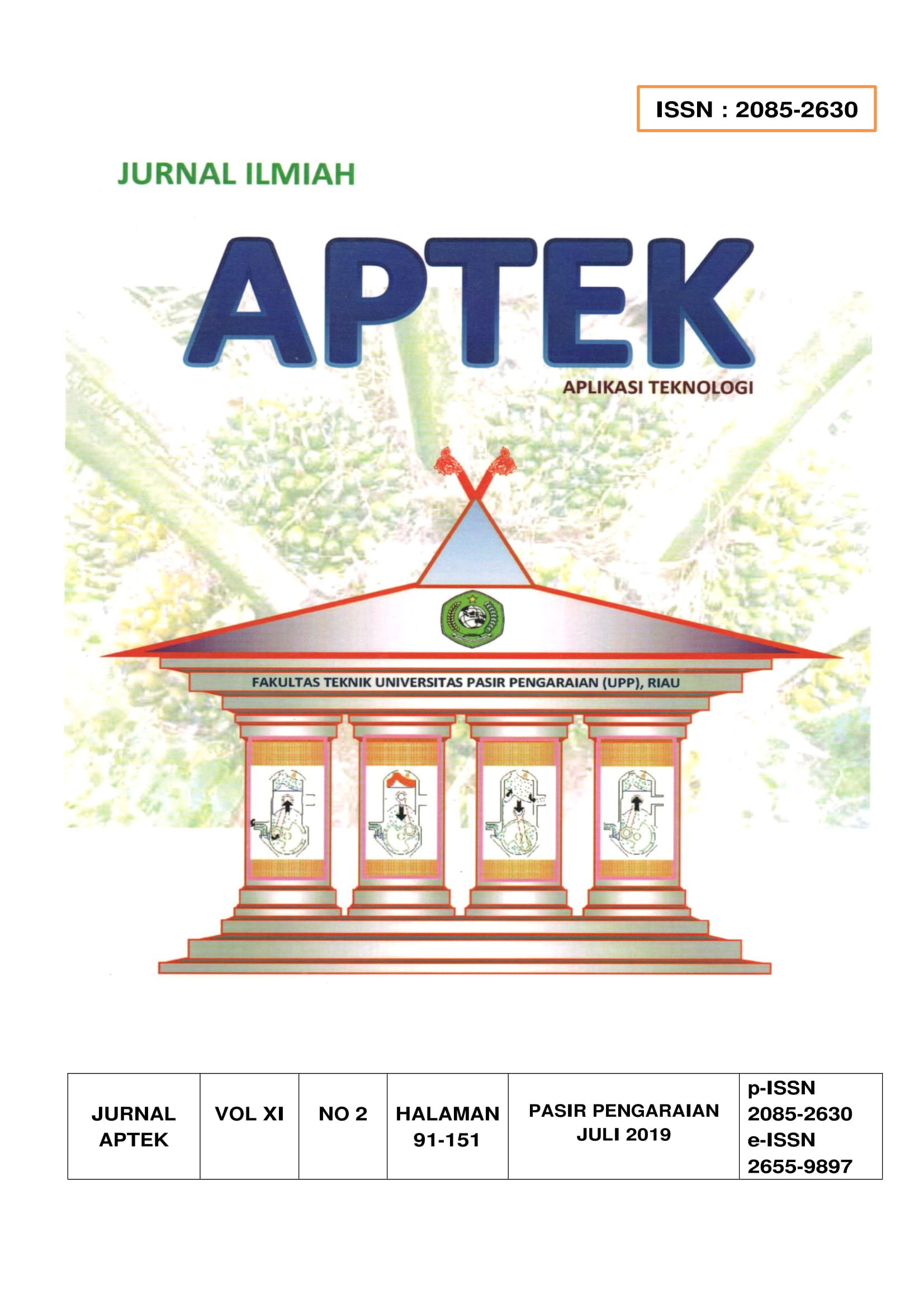 Downloads
How to Cite
Fathoni, A. ., & Anwar, S. . (2020). PERANCANGAN PERANCANGAN MINI FORKLIP MANUAL DENGAN METODE DFMA(DESIGN FOR MANUFACTURE AND ASSEMBLY). Aptek, 12(2), 114–120. https://doi.org/10.30606/aptek.v12i2.354