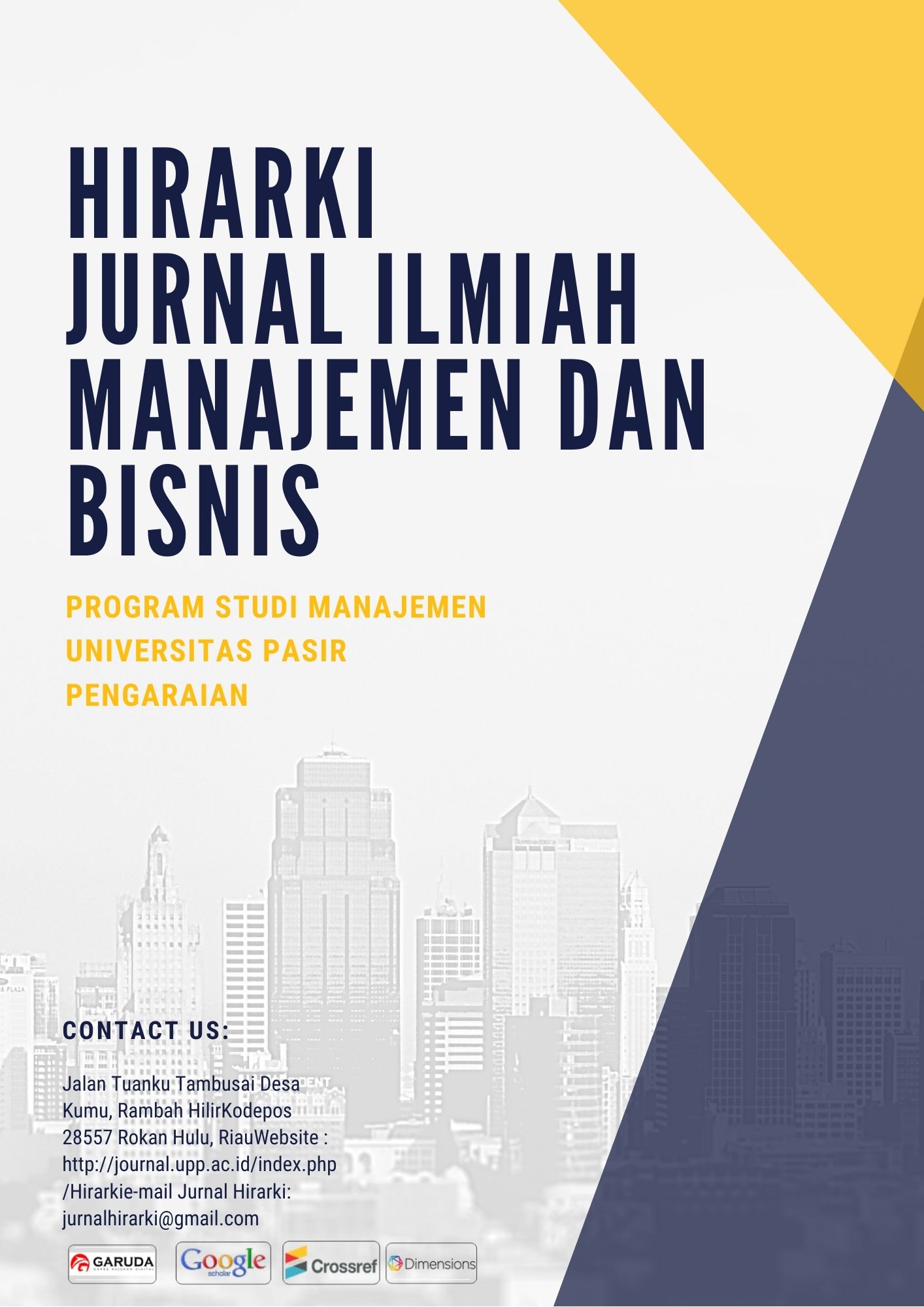 Journal Description
Hierarchy is a term found in management that is interpreted as the easiest tool to understand complex problems where the problem is described into the elements concerned, arranges these elements hierarchically and finally evaluates these elements while determining which decision to make. Hirarki: Jurnal Ilmiah Manajemen Dan Bisnis is one of the scientific publication journals published by the Management Study Program, Pasir Pengaraian University. The aim of Hirarki: Jurnal Ilmiah Manajemen Dan Bisnis is to establish effective communication channels between stakeholders including academic and research institutions, business, government, and society. It also aims to promote and disseminate research findings in the development of management theory and practice, particularly in Indonesia. Hirarki: Jurnal Ilmiah Manajemen dan Bisnis been published since June 2019 with a publishing frequency of 3 times a year (June, October, February).
Journal Title : Hirarki : Jurnal Ilmiah Manajemen dan Bisnis
Frequency : Three a year (Februari, Juni And Oktober )
Print ISSN : 2684-9666
Online ISSN : 2684-8503
Chief Editor : Purwantoro
---
Indexed by:


To all authors and reviewers that there has been a disturbance on the journal site, please be patient while submitting the article. We have worked hard to solve these problems.
We apologize for the delay in the journal publication flow process due to constraints on our journal system, and we will work hard to resolve this.
Vol. 5 No. 2 (2023): Hirarki : Jurnal Ilmiah Manajemen dan Bisnis
View All Issues