IMPLEMENTASI SENSOR SERAT OPTIK KONFIGURASI LURUS UNTUK MENDETEKSI GETARAN
Keywords:
Getaran, Sensor, Serat Optik
Abstract
Implementasi sensor serat optik konfigurasi lurus untuk mendeteksi getaran menggunakan sumber getaran dengan frekuensi10 Hz hingga 100 Hz. Sumber getaran yang digunakan adalah speaker yang diaktifkan dan dikendalikan menggunakan mikrokontroler. Semakin besar frekuensi getaran yang diberikan, semakin menurun tegangan keluarannya. Hal ini disebabkan karena meningkatnya rugi-rugi daya saat serat optik mengalami lekukan kecil saat bergetar, sehingga intensitas cahaya semakin kecil. Karakteristik terbaik diperoleh pada panjang kupasan jaket 1,5 cm dengan nilai range 0,935 V dan sensitivitas 0,010 V/Hz. Semakin besar rugi-rugi daya, karakteristik sensor semakin baik.
Downloads
Download data is not yet available.
References
Alam, H., Kusuma, B. S., & Prayogi, M. A. (2020). Penggunaan Sensor Vibration Sebagai Antisipasi Gempa Bumi. JET (Journal of Electrical, 5(2), 43–52.
Edwin, & Kristiadjie, H. (2016). Alat Pemantau Pengendali dan Penyampaian Informasi Status Operasi Mesin Secara Otomatis. Alat Pemantau Pengendali Dan Penyampaian Informasi Status Operasi Mesin Secara Otomatis, 18(2), 152–165.
García, Y. R., Corres, J. M., & Goicoechea, J. (2010). Vibration detection using optical fiber sensors. Journal of Sensors, 2010, 10–17. https://doi.org/10.1155/2010/936487
Harmadi, Firmansyah, W. (2015). Perancangan Sistem Kontrol Frekuensi Getaran Akustik Berbasis Sensor Serat Optik. Prosiding Semirata, 257–263.
Mubasiroh, A., Mubasiroh, A., & Yudoyono, G. (2013). Aplikasi Directional Coupler dan Double Coupler sebagai Sensor Pergeseran Mikro. Jurnal Sains Dan Seni ITS, 2(2), B42–B45. http://ejurnal.its.ac.id/index.php/sains_seni/article/view/3417
Premono, P., Soedjarwanto, N., & Alam, S. (2015). Rancang Bangun Alat Instrumentasi Pengukuran Digital Kuat Medan Magnetic dengan Menggunakan Mikrokontroler Atmega 8535. Jurnal Rekayasa Dan Teknologi Elektro, 9(3), 161–169.
Putha, K., Dantala, D., Kamineni, S., & Pachava, V. R. (2013). Etched optical fiber vibration sensor to monitor health condition of beam like structures. Photonic Sensors, 3(2), 124–130. https://doi.org/10.1007/s13320-013-0106-7
Wang, Q., Han, L., Fan, X., & Zhu, J. (2017). Distributed fiber optic vibration sensor based on polarization fading model for gas pipeline leakage testing experiment. Journal of Low Frequency Noise Vibration and Active Control, 37(3), 468–476. https://doi.org/10.1177/1461348417725949
Yuliono, Y., Paramytha, N., Fitriani, E., Universitas, D., Darma, B., Universitas, M., Darma, B., Studi, P., Elektro, T., & Teknik, F. (2019). Sensor Getaran Menggunakan Android Berbasis Mikrokontroler. Bina Darma Conference on Engineering Science, 124–133.
Yunus, M., & Arifin, A. (2018). Karakterisasi Sensor Kekentalan Oli Berbasis Serat Optik Plastik Menggunakan Metode Back Scattering. Positron, 8(1), 31. https://doi.org/10.26418/positron.v8i1.24108
Yunus, M., Arifin, A., Fuadi, N., & Syafar, A. M. (2021). Sensitivity Enhancing of Oil Viscosity Sensor Based on Optical Fiber by Using Bending Angle Method. INTEK: Jurnal Penelitian, 8(1), 43. https://doi.org/10.31963/intek.v8i1.2794
Zhang, Z., Liu, C., Li, H., He, Z., & Zhao, X. (2017). Research Progress of Fiber Grating Vibration Sensor. 130(Fmsmt), 686–695. https://doi.org/10.2991/fmsmt-17.2017.136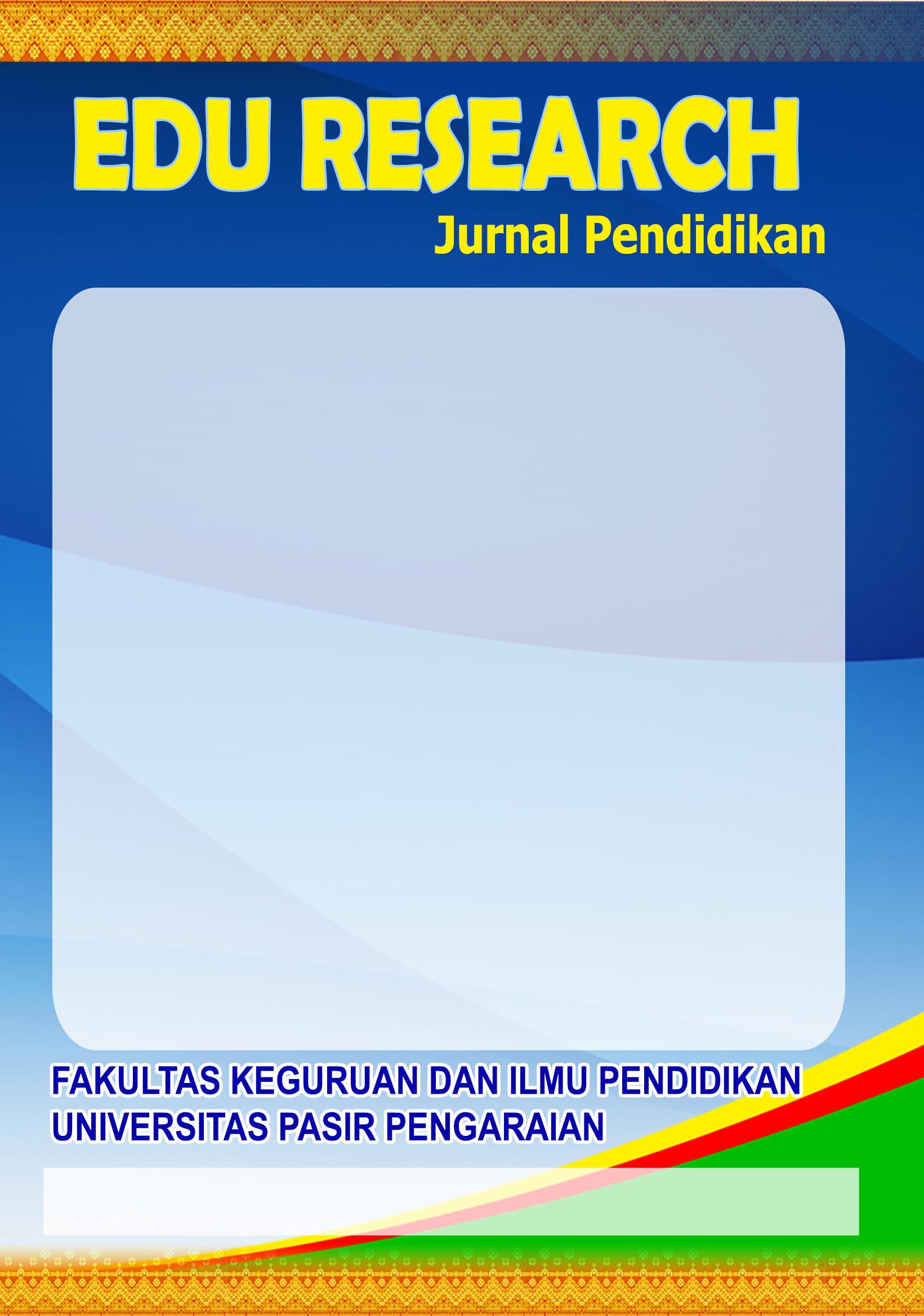 Downloads
How to Cite
Yunus, M., & Demulawa, M. (2022). IMPLEMENTASI SENSOR SERAT OPTIK KONFIGURASI LURUS UNTUK MENDETEKSI GETARAN. Jurnal Edu Research, 11(2), 39–41. https://doi.org/10.30606/jer.v11i2.1769
Most read articles by the same author(s)