PEMURNIAN BIOGAS KOTORAN SAPI MENGGUNAKAN ABSORBER DAN ADSORBER KARBON AKTIF
Keywords:
Biogas, Absorber and Adsorber, CA (OH) 2, Activated Carbon
Abstract
SP 1 Laboy Jaya village in Bangkinang sub-district, Kampar Regency, Riau province is one of the transmigration areas of oil palm plantations, most of the residents work as farmers. In this research will utilize cow dung collected by farmers to be invented as an alternative energy in the form of biogas to substitute petroleum energy derived from fossil fuels, so that people in the village will no longer need to buy LPG gas. Equipment used in the biogas purification process with: Absorber Ca (OH) 2, activated carbon absorber. The adsorption process facilitates the absorption of CO2 on the surface of the adsorbent compared to CH4 absorption. The decrease in CO2 levels on the other hand increases the rate of CH4 in this case the CH4 element has flammable properties. The results of the Beginner Lecturer Research scheme are at the TKT level 1 to 6 with the outcomes being; Appropriate technology.
Downloads
Download data is not yet available.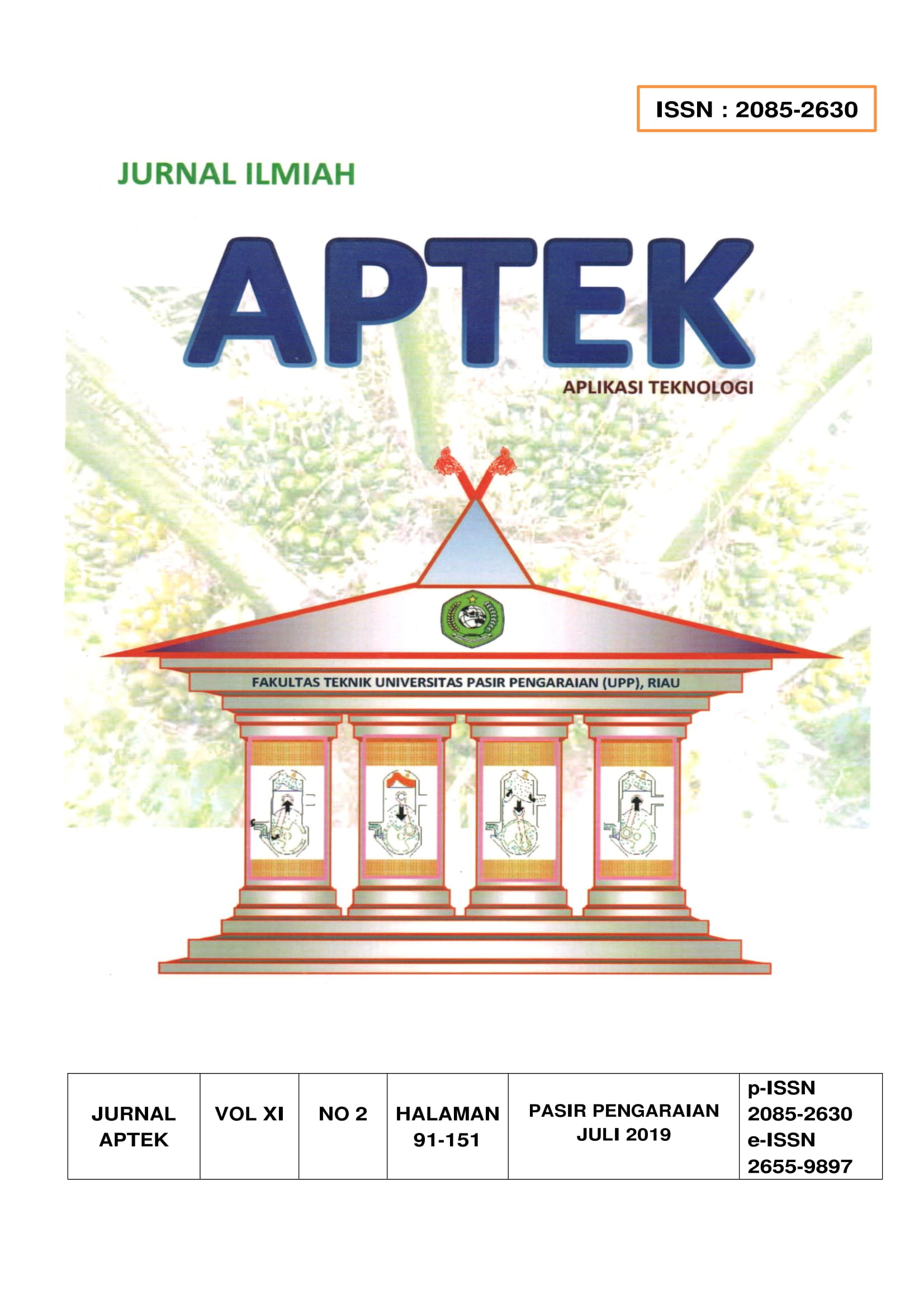 Downloads
How to Cite
Fiatno, A., Maharani, & Aprizal. (2020). PEMURNIAN BIOGAS KOTORAN SAPI MENGGUNAKAN ABSORBER DAN ADSORBER KARBON AKTIF. Aptek, 12(1), 60–65. https://doi.org/10.30606/aptek.v12i1.238